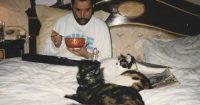 Call yourself a Queen super-fan? Bryget Chrisfield collates 25 random, obscure Queen facts to test your knowledge.
In 2021, Queen celebrates an astonishing 50 years as a band (marked from when bassist John Deacon completed the line-up). No one could ever replace the inimitable Freddie Mercury (RIP), obviously. But when Adam Lambert joined Queen as their new frontman in 2011, he became an integral part of the rebirth of this legendary UK outfit. Then in 2018, the success of Queen's Oscar-winning Bohemian Rhapsody biopic attracted a whole new generation of fans, leading to an incredible resurgence in popularity for the band.
But if you think you know everything there is to know about Queen – think again. Here are 25 facts you probably
#1 Legend has it that Queen were booed when they took the stage at Sunbury Rock Festival in Melbourne in 1974. Responding to heckles, Freddie famously delivered this prophetic retort: "When we come back to Australia, Queen will be the biggest band in the world!" – touché!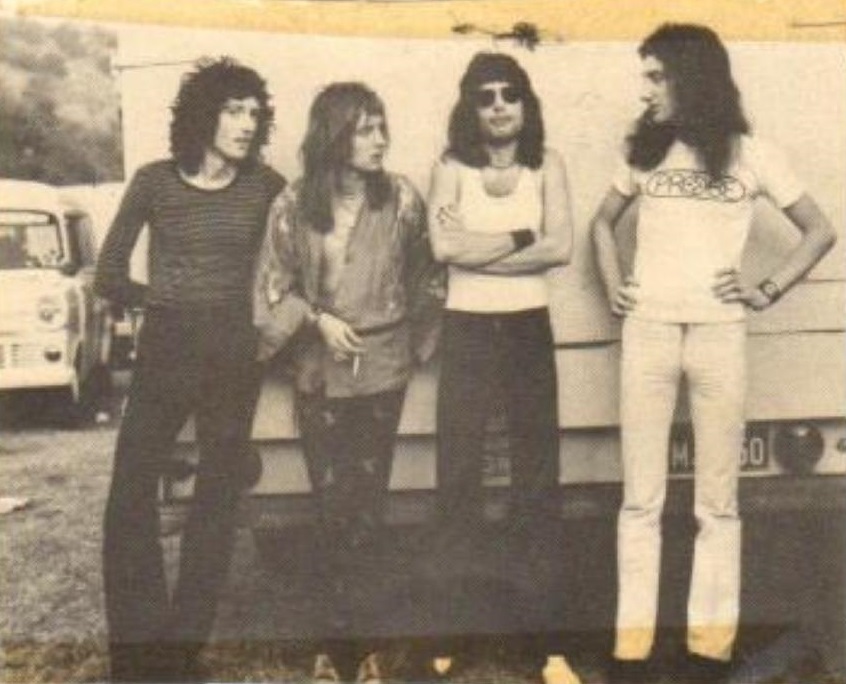 #2 Despite the success of their 1974 album Sheer Heart Attack, Queen were still broke while creating its chart-topping follow-up, A Night At The Opera. The story goes that the band's finances were in such poor shape that Roger Taylor was warned not to drum too hard, since they couldn't afford new drumsticks.
#3 Freddie put his diploma in Art & Graphic Design from Ealing Art College to good use when he designed Queen's crest logo, incorporating the band members' astrological signs: lions for Leo (John and Roger), a crab for Cancer (Brian) and two fairies for Virgo (Freddie).

#4 When ABBA's 'Mamma Mia' replaced 'Bohemian Rhapsody' atop the British charts in 1975, it became the only moment in history when a song title appears within the lyrical content of chart-topping single that preceded it: "Oh, mamma mia, mamma mia…" – trippy, or what!?
#5 Freddie turned down an opportunity to star in La Bohème on Broadway with Linda Ronstadt. "The first thing that came into my mind was that I can't do matinees," Freddie said, "and they don't realise that I can't sing for six or seven days a week on the same stage: I'd be bored to death."
#6 It was actually Michael Jackson that suggested Queen should release the John Deacon-penned 'Another One Bites The Dust' as a single.
#7 On 'Bohemian Rhapsody', Freddie played the very same century-old Bechstein grand piano that Paul McCartney used when The Beatles recorded 'Hey Jude' seven years earlier.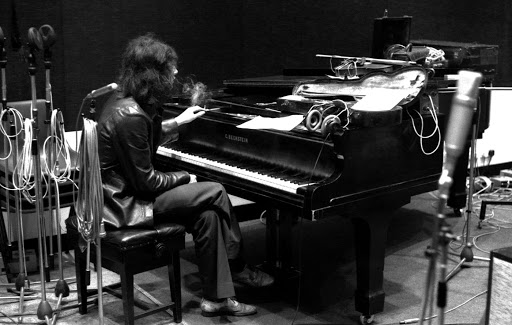 #8 Queen's 'I Want To Break Free' video – a parody of the British soap opera Coronation Street, which features the band members in drag – was banned by MTV for being too controversial.
#9 'Under Pressure', Queen's Bowie collab, is the result of a spontaneous wine- and cocaine-fuelled session at Mountain Studios in Montreux, where Queen were recording Hot Sauce and Bowie was laying down Cat People (Putting Out The Fire). Brian recalls, "When the backing track was done, David said, 'Okay, let's each of us go in the vocal booth and sing how we think the melody should go – just off the top of our heads – and we'll compile a vocal out of that'. And that's what we did."
#10 Rod Stewart, Elton John and Freddie Mercury once (drunkenly) discussed forming a supergroup called 'Hair, Nose And Teeth'.
#11 While on tour, Freddie would phone home to actually speak to his cats.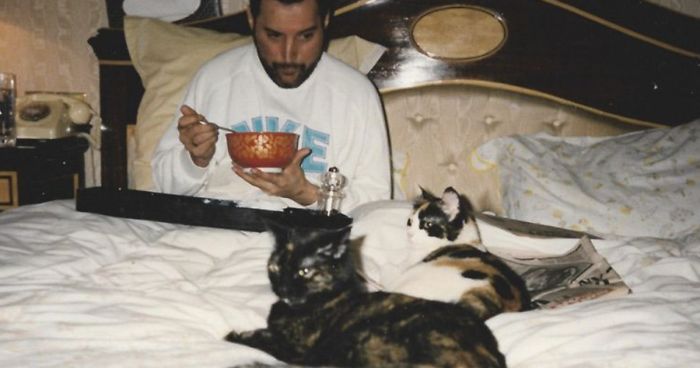 #12 The 'We Will Rock You' and 'Spread Your Wings' videos were both shot in Roger's backyard.
#13 The line in 'Life Is Real (Song For Lennon)' – "guilt stains on my pillow" – was originally "c-nt stains" and then "c-m stains" until Freddie's PA Peter Freestone encouraged him to keep it clean.
#14 The Freddie-penned number 'Seaside Rendezvous' features a 'tap dancing sequence' performed on the mixing desk with thimble-covered fingers.
#15 When Freddie cut his hair, grew a 'stache and stopped painting his nails, distraught fans posted nail polish and razors to Queen HQ.
#16 Roger Taylor's middle name is Meddows.
#17 When Freddie featured on a commemorative Royal Mail stamp in 1999, Roger can be seen in the background (behind his drum kit). This caused a stir, because up until 2005, a Royal Mail policy was in place to ensure the only identifiable living people depicted on British stamps were members of the Royal Family.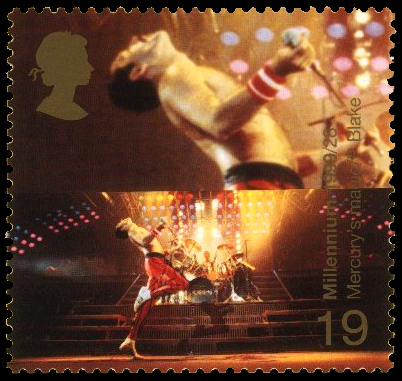 #18 Following the release of 'Killer Queen', Sparks (who had a major hit with 'This Town Ain't Big Enough For The Both Of Us') tried to poach Brian May. "The two brothers [Ron and Russell Mael] came 'round to my flat. They said, "Look, Brian, Queen isn't going anywhere, you're not going to have any more hits, but we're going to take over the world," Brian recalled during an interview. "And I went: 'Thanks but no thanks. I think I'm fine'."
#19 There's a three-metre-high bronze statue of Freddie at Lake Geneva in Montreux, Switzerland.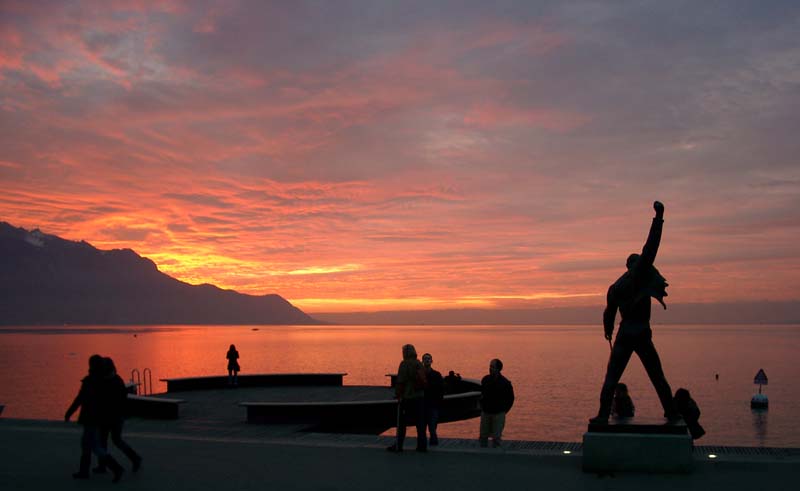 #20 Before he joined Queen, Freddie worked as a British Airways baggage handler at Heathrow Airport.
#21 When a team of scientists decided to study Freddie's voice in 2016, they discovered his vocal cords moved at a faster-than-average rate. "While a typical vibrato will fluctuate between 5.4 Hz and 6.9 Hz, Mercury's was 7.04 Hz," they noted.
#22 Freddie's working title for 'Bohemian Rhapsody' was 'The Cowboy Song' and he originally intended for the song to have a Western feel, hence the opening line ("Mamma just killed a man…").
#23 Brian May's famous electric guitar (referred to as the Red Special, Fireplace or Old Lady) was designed and built by Brian and his father. On tour, the Red Special has its own bodyguard.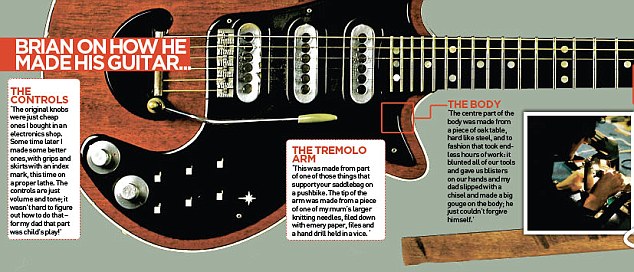 #24 The revving sounds that close out the Roger Taylor-penned 'I'm In Love With My Car' are recordings of the drummer's own Alfa Romeo.
#25 Widely regarded as the first 'concept' video to be created by a band, the 'Bohemian Rhapsody' film clip was produced so that the group wouldn't have to mime their complex masterpiece on the British Countdown equivalent, Top Of The Pops.