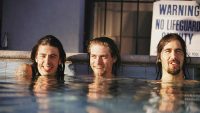 Nirvana's second album and first major-label release, Nevermind sent shockwaves through the global music scene and led the charge for grunge to drive a stake through glam-metal's heart. Selling over 30 million copies worldwide, Nevermind propelled Nirvana – with their enigmatic-but-troubled frontman Kurt Cobain (RIP) and trademark quiet-loud-quiet dynamics – into the mainstream. To celebrate 30 years since this exhilarating, ground-breaking record's release, Bryget Chrisfield collates 30 fun facts to help you dominate Nirvana trivia.
#1 Nirvana's ultimate grunge anthem, 'Smells Like Teen Spirit', was inspired by the following phrase that Bikini Kill songwriter/vocalist Kathleen Hanna scrawled on Kurt Cobain's bedroom wall during a wild party: "Kurt smells like teen spirit." At the time, Kurt was dating Bikini Kill drummer Tobi Vail (who inspired another Nirvana song, 'Lounge Act') and Teen Spirit was her deodorant of choice – geddit? Unaware of the deodorant connection, Kurt just liked the feeling of rebellion within this phrase and the rest, as they say, is history. Oh, and sales of Teen Spirit deodorant shot up when this song became a hit.
#2 The working title for Nevermind was Sheep, a snarky reference to people who follow the herd.
#3 After Michael Jackson's Dangerous album had topped the Billboard 200 album chart for four consecutive weeks, it was dethroned by Nevermind in January, 1992.
#4 Of writing 'Smells Like Teen Spirit', Cobain told Rolling Stone in 1993, "I was trying to write the ultimate pop song. I was basically trying to rip off the Pixies. I have to admit it. We used their sense of dynamics, being soft and quiet and then loud and hard." During the same interview, he also said, "It was such a cliched riff. It was so close to a Boston riff or 'Louie, Louie'. When I came up with the guitar part, Krist [Novoselic, bassist] looked at me and said, 'That is so ridiculous.' I made the band play it for an hour and a half."
#5 Before releasing 'Come As You Are' as a single, Cobain flagged the fact that the song shared some similarities with Killing Joke's song 'Eighties' to the band's management company. Killing Joke did complain about it, but that's as far as it went (quite possibly because 'Eighties' sounds an awful lot like 'Life Goes On' by The Damned).
#6 Nevermind sure had some tough competition! It was released on the same day as The Low End Theory (A Tribe Called Quest) and Blood Sugar Sex Magik (Red Hot Chili Peppers).
#7 Cobain's original plan to use an actual photo of a water birth as Nevermind's cover image was deemed too graphic so an underwater shoot was set up at the Pasadena aquatic centre, with multiple babies.
#8 In the lead-up to Nevermind's 30th anniversary, Spencer Elden – the baby that graces Nevermind's album cover, starkers – announced lawsuits against Cobain's estate and Nirvana's surviving members, alleging sexual exploitation. Elden previously made headlines for recreating this famous cover image several times (most recently when both he and Nevermind turned 25, in 2016).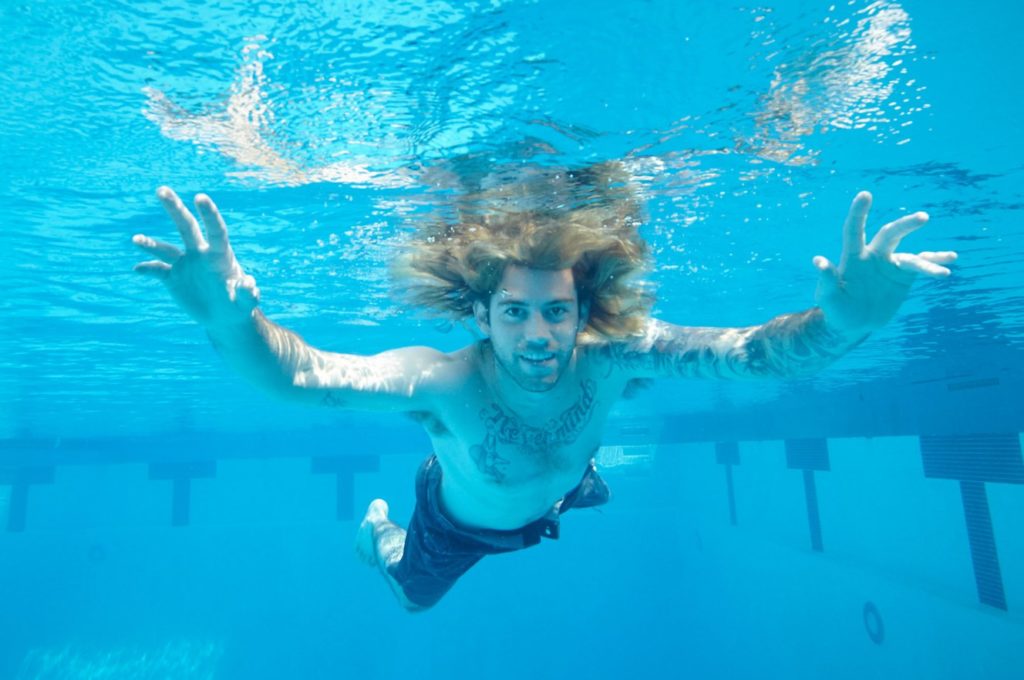 #9 The concept for 'Smells Like Teen Spirit's music video was 'Pep Rally from Hell'. The kids who feature as extras in this film clip were recruited from Nirvana's show at the Roxy on the Sunset Strip a couple of days earlier when flyers were handed out that read: "Nirvana needs you to appear in their upcoming music video. You should be 18-25 years old and adopt a high school persona, i.e. preppy, punk, nerd, jock. Be prepared to stay for several hours. Come support Nirvana and have a great time."
#10 Did you know that Cobain worked as a school janitor at Weatherwax High School for a short time (after he dropped out of the very same school)? For those in the know, the dancing janitor in 'Smells Like Teen Spirit's music video was an inside joke.
#11 Cobain's wife Courtney Love wrote new lyrics for a discarded song from Nirvana's Nevermind recording sessions ('Old Age') to record with her band Hole. An acoustic version of 'Old Age' was released as the B-side for Hole's 1993 single 'Beautiful Son' before a more polished studio version of the song, with different lyrics and a new ending, was released as the B-side for the Love-fronted band's 1995 single 'Violet'.
#12 Weird Al Yankovic called Nirvana on a phone in the Saturday Night Live dressing room to get permission to record his spoof, 'Smells Like Nirvana', about which Grohl commended, "He did a good job". Yankovic shot the accompanying film clip in the same gym that was used as the location in Nirvana's OG music video and even cast the same actor as janitor (although he wears a tutu in the parody's video).
#13 In Nirvana's hometown of Aberdeen, Washington, there's a tribute sign that reads "Welcome to Aberdeen – Come As You Are", which was created and paid for by the Kurt Cobain Memorial Committee.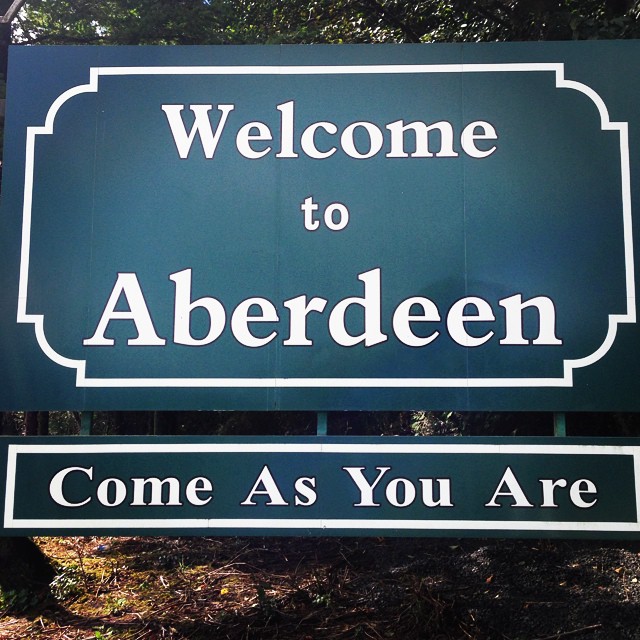 #14 Nirvana was inducted into the Rock And Roll Hall Of Fame the first year they were eligible, in 2014.
#15 Until they settled on Nirvana, one of the names the band used was Skid Row (which is kinda baffling since they were coming up around the same time as the Sebastian Bach-fronted band of the same name).
#16 Of 'Smells Like Teen Spirit', Cobain told biographer Michael Azerrad, "It's such a perfect mixture of cleanliness and nice, candy-ass production. It may be extreme to some people who aren't used to it, but I think it's kind of lame, myself."
#17 Although Nirvana's original budget for Nevermind was $65,000, by the time they wrapped up their Sound City sessions the band had reportedly spent $120,000. Considering Nirvana's debut record (1989's Bleach) was made for around $600, Nevermind cost about 200 times more.
#18 Andy Wallace was chosen by Cobain to mix Nevermind, largely because he'd engineered albums by thrash-metal legends Slayer. Had Cobain realised that Wallace also remixed some of Madonna's tunes, producer Butch Vig doesn't reckon he would've given the mixing engineer the gig.
#19 At the time of Nevermind's release, John Rosenfield – a member of staff at Nirvana's record label, Geffen – revealed that projected sales were originally 50,000. At the peak of Nirvanamania, the album was selling 300,000 copies per week!
#20 One of Nirvana's various previous drummers, Chad Channing – who hung around for two years before the group decided he wasn't up to scratch – complained that Nevermind wasn't true "grunge" once Vig and Wallace added sheen during production.
#21 Because the ride cymbal from a previous demo – recorded with Vig back when Channing was still Nirvana's skinsman – was used on Polly, Grohl isn't the only drummer to feature on Nevermind.
#22 When Nevermind was released in 1991, a three-star review ran in Rolling Stone before this rating was amended to four stars in 1992. Then much later, in 2004's Rolling Stone Album Guide, Nevermind's star rating was further upgraded to a perfect five stars.
#23 Cobain had to check out of rehab to attend the 1992 MTV Video Music Awards.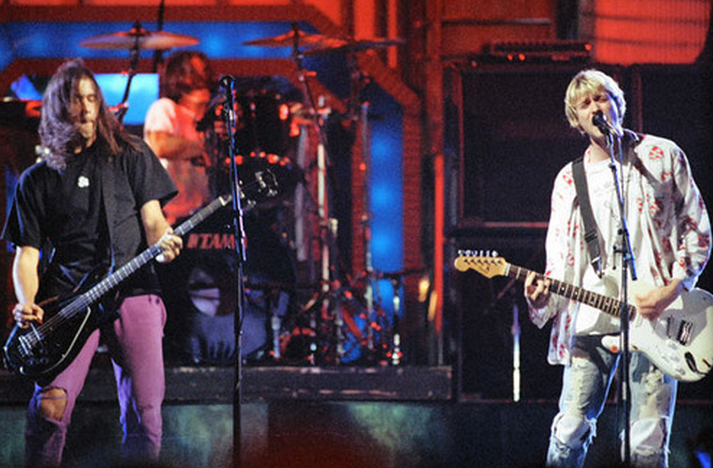 #24 Nirvana wanted to play 'Rape Me' at the 1992 MTV Video Music Awards, but MTV wanted 'Smells Like Teen Spirit'. At the rehearsal, Nirvana played 'Rape Me'. 'Lithium' was their compromise, but Nirvana took the piss by playing a few seconds of 'Rape Me' before performing the song they had agreed upon.
#25 A already-existing feud between Nirvana and Guns N' Roses was stoked in the artist compound during the 1992 MTV Video Music Awards ceremony. According to Novoselic, Axl Rose was walking past Cobain, Love and their baby daughter Frances Bean when Love taunted Axl by sarcastically ask whether he'd be up for being her child's godfather. Rose then reportedly told Cobain to keep his missus in check and threatened to knock him out. Then the bands' bassists, Novoselic and Duff McKagan, nearly came to blows backstage. Immediately after Nirvana's performance, Grohl taunted Rose from the stage: "Hi, Axl! Hi, Axl! Where's Axl?"
#26 Also at that same year's MTV Video Music Awards, Cobain took the opportunity to "spit big goobers" all over the keyboard of one of two pianos that were set up for Gunners to perform 'November Rain'. But when special guest Elton John sat down on the corresponding piano stool, Cobain was understandably horrified.
#27 The line, "Here we are now, entertain us," from Smells Like Teen Spirit is how Cobain would sometimes announce his arrival when entering a party.
#28 'Lithium's CD single contained a sonogram photo of Frances Bean, because Cobain said he thought he clocked his unborn child throwing up a devil-horns hand gesture during the ultrasound.
#29 A mellow, lounge version of 'Lithium' – which appeared on Bruce Lash's 2004 album Prozak For Lovers II – was used in the 2008 movie Marley & Me.
#30 If you look really closely at the Cobain-created collage that graces Nevermind's back cover (a magnifying glass should help), you'll spot miniature figures of KISS.