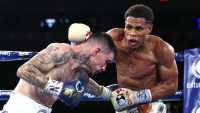 We've got one word for you, redemption (yes, we're being that dramatic). Our very own Aussie, George Kambosos Jr is back in the ring Sunday 16 October in a rematch with Devin Haney that is set to blow the roof off of Rod Laver Arena.
It's in our blood to back our fellow countryman, as much as it is to enjoy a Bunning's sausage sizzle on a Saturday or to dedicate the entire day after Christmas to watching the cricket. So it's no surprise who we're behind (apologies in advance to any Devin Haney fans).
After losing the gold hardware in front of a home crowd in June, we knew he'd be back. With the cloud of retirement hanging over Kambosos Jr, we're expecting him to come out with nothing to lose. But before we get ahead of ourselves, who are these fighters again?
So… who are George Kambosos Jr and Devin Haney?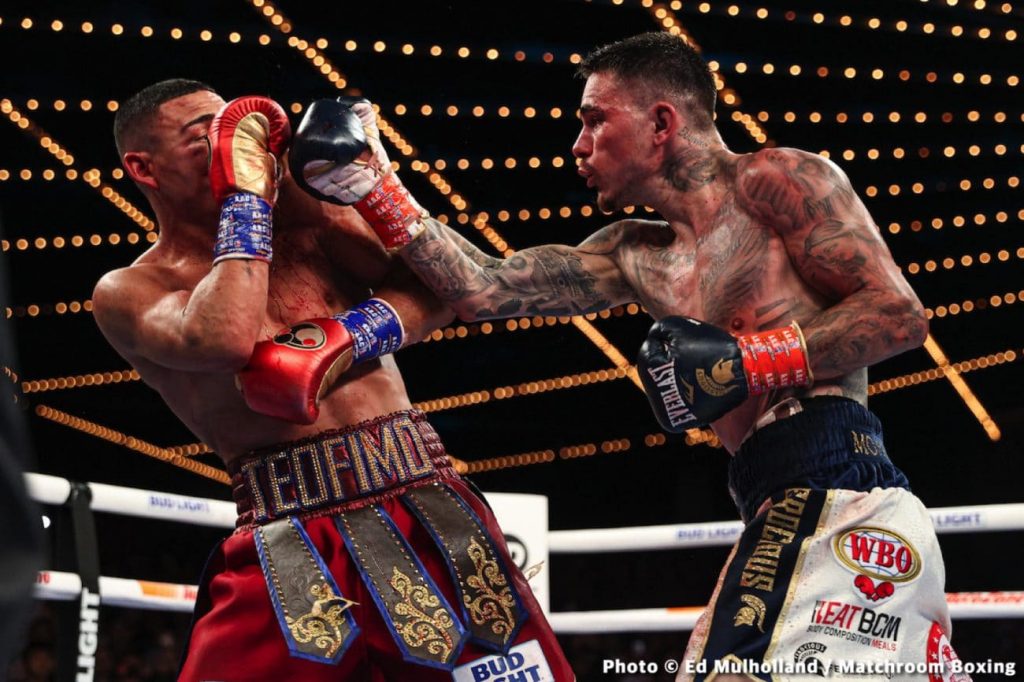 Let's start with our Aussie, George Kambosos Jr (our favourite going in if you couldn't tell).
Sitting at 20-1, Kambosos Jr made his professional debut back in 2013 against Jayson Mac Gura in a small local club in Sydney's own Punchbowl. Later that same year, Kambosos Jr took on Michael Correa, claiming the Australian National Boxing Federation State Title.
Going on to defeat the likes of Joebert Delos Reyes, Brandon Ogilvie, Krai Setthaphon, Rey Perez and most notably, Teofimo Lopez where he was crowned the IBF, WBA and WBO champion.
He put those titles on the line against Devin Haney in June of this year where, in front of 40,000 fans at Marvel Stadium, Haney defeated Kambosos Jr by unanimous decision claiming the undisputed lightweight crown.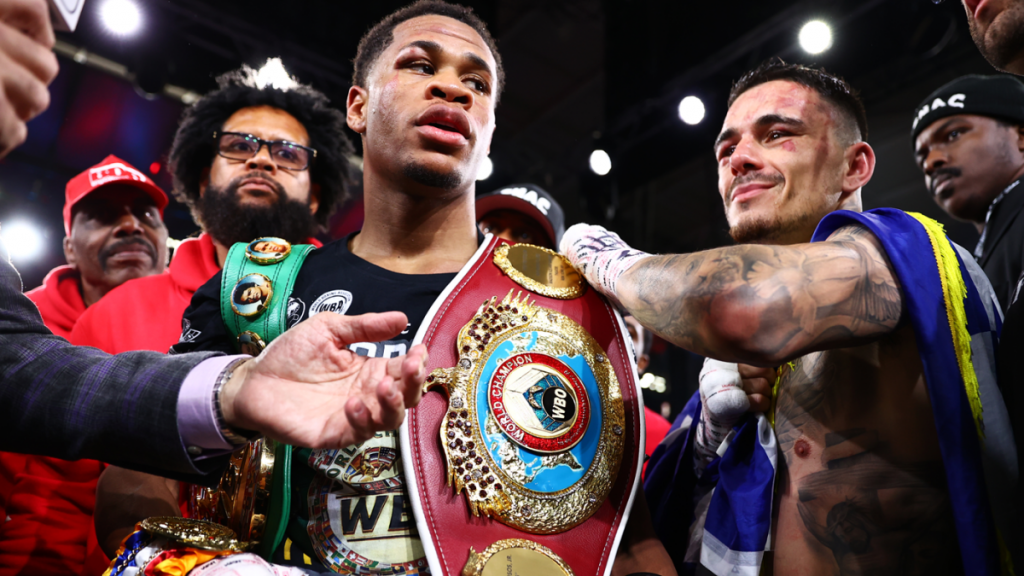 Devin Haney made his professional debut at 17 after winning seven national titles (which really puts most of our 17-year-old selves to shame). Operating mostly out of Mexico, Haney won the ABC Youth Lightweight title in 2017, going on to win the WBC lightweight title in 2019 against Antonio Moran. Once the champion, Haney defended the belt four times before heading into the June bout with Kambosos Jr.
What happened the last time they met?
Dreams were dashed and hopes were crumbled as we watched Kambosos Jr fall to Haney in June of this year (a tear or two may have been shed in the days following). The home crowd advantage didn't seem enough to pull Kambosos Jr over the line.
Haney had the best of Kambosos Jr in every setting, landing 147 shots compared to 100. A defeated Kambosos Jr admitted he swapped his training pre-fight and was more susceptible to media attention prior to the bout which drew his attention.
Most had Kambosos Jr as the underdog, even as he walked into Marvel with his four gold belts over his arms, but that didn't stop the Aussie champ from spending the next few months planning his revenge.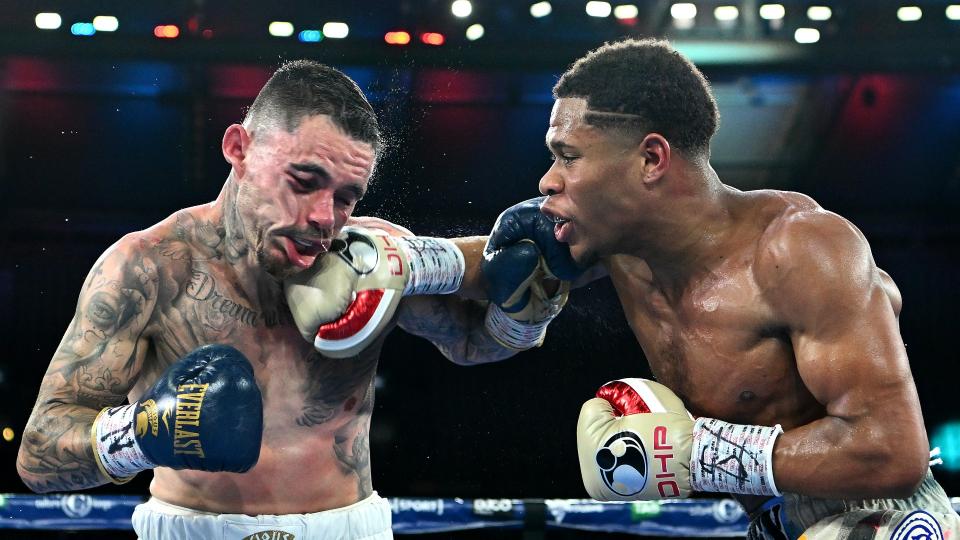 What are we expecting to happen in October?
In August, Kambosos Jr pushed the trigger of his rematch clause with Haney, delighting us and most Aussie's knowing we had another title fight to look forward to.
Taking place at Rod Laver, we're ready to see our Aussie give it everything he's got as he goes into the battle as the underdog. The trainer of George Kambosos Jr, Bill Haney, says he is a desperate man ahead of the rematch. Many expect Kambosos Jr to retire if he loses, so there's really no choice but to go out swinging. You'll have to excuse us as we spend the next week nervously stalking Kambosos Jr's Instagram for announcements.
Our pick? Although it pains us to say it, Devin Haney will likely prove too strong. But there's something about an Aussie underdog that we can't rule out, so we expect George Kambosos Jr to give him a fight. Who knows what could happen with an army of 40,000 behind him at Rod Laver Arena?
Where can I watch George Kambosos Jr vs Devin Haney?
Watch all the action Sunday 16 October, check your local venue for times.
Find your local pub here.