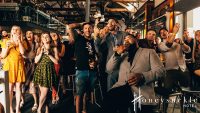 Champagne, horses, punting, fascinators, pints, you get the point. It's spring racing season. Celebrating the Melbourne Cup at your local is a non-negotiable (at least in our eyes). There's something about gathering your mates and spending a day dedicated to getting one-up on everyone celebrating together.
Whether you're an expert and know which turf is best under which hoof, or you're more inclined to pick the jockey with the best colour scheme (shout out to my people). Your local is the place where everyone can feel at home.
We've travelled the country looking for the very best local pubs to head to for the Melbourne Cup this year. Sampling the menu, the drinks and more importantly, judging the television sizes for your viewing pleasure. We've compiled a list of the very best locations around Australia, perfect for catching all the Spring Racing action.
Now, with the horses at the starting gate, we'll kick off our countdown (and also promise to never use horse racing vernacular unless required again).
Here's where to watch the Melbourne Cup in your hometown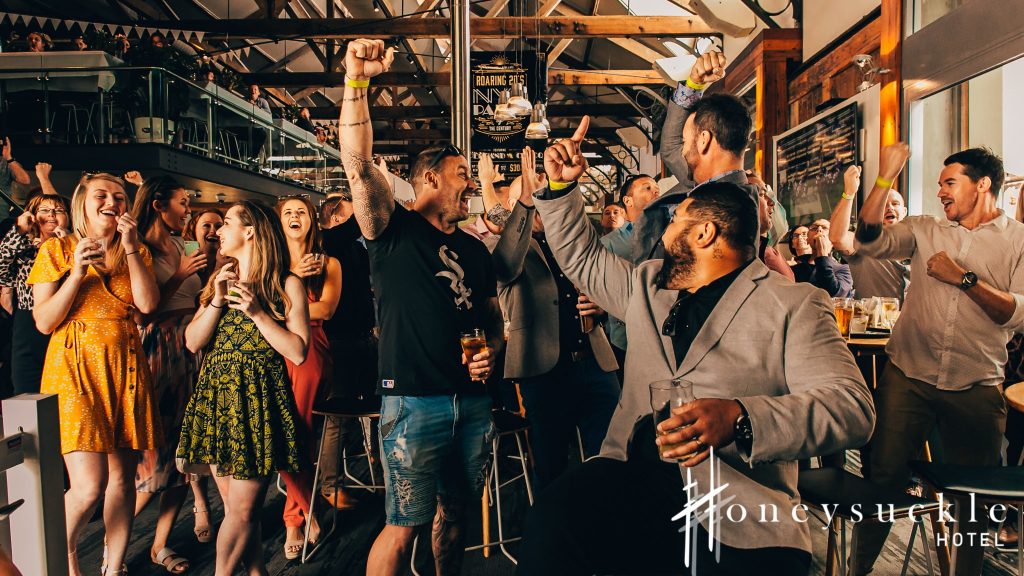 Honeysuckle Hotel, Newcastle NSW
Picture yourself, dressed to the nines with your best mates around you. You're in a beautifully designed space. You have gigantic TV screens above you broadcasting the race that stops the nation. You're looking out over the water. Does it get any better?
The premier venue in Newcastle, the Honeysuckle Hotel sells itself, so we'll let them do it. Running their annual Melbourne Cup event, they've rolled out the red carpet again this year. You'll be able to celebrate in style, while also screaming at the television for your horse to run faster, a win-win. Enjoy the taste of luxury that comes with the Spring Racing Carnival, while not having to venture too far away from home.
Book your tickets for Honeysuckle's Melbourne Cup event here.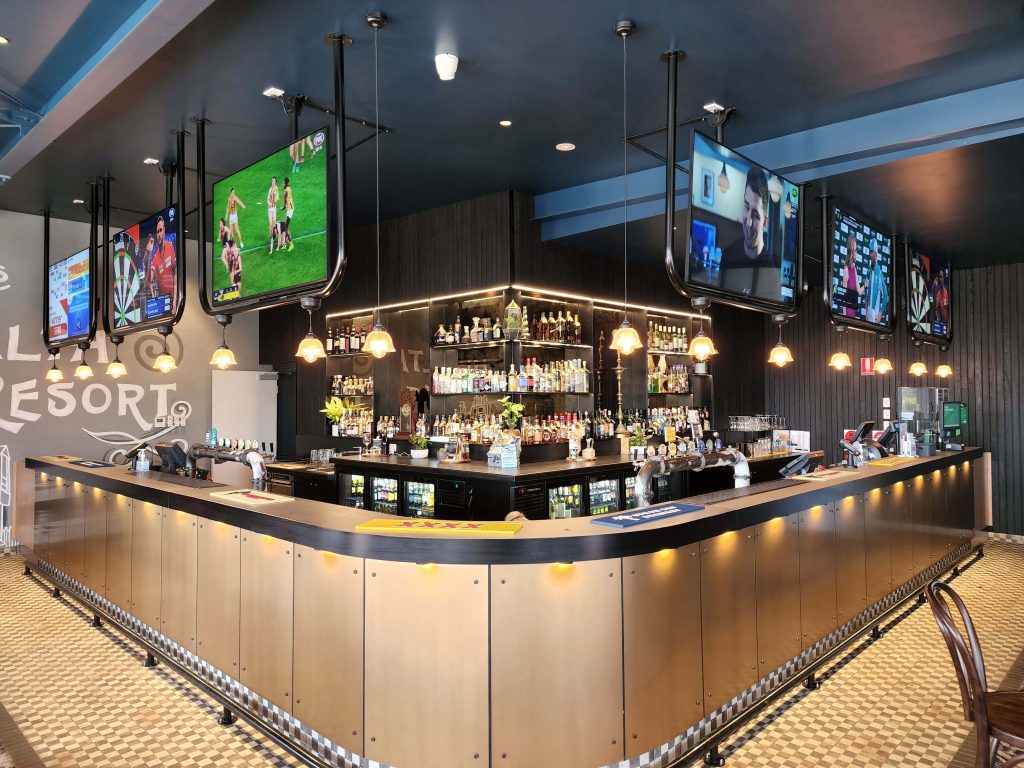 Blue Mountain Hotel, Harlaxton QLD
Affectionately known as The Blue, this brand-new public bar has the very best of what you'd expect from a local. You'll feel welcome immediately, so you'll feel comfortable bringing your mates, your family, even your brother-in-law that you're not a huge fan of.
If it's your horse heading down the straight in the lead, or bringing up the rear, you're still guaranteed a good day when it's at the local in Harlaxton.
The Blue Mountain Hotel is running a Melbourne Cup long lunch, perfect to enjoy the big race with. Book your tickets here.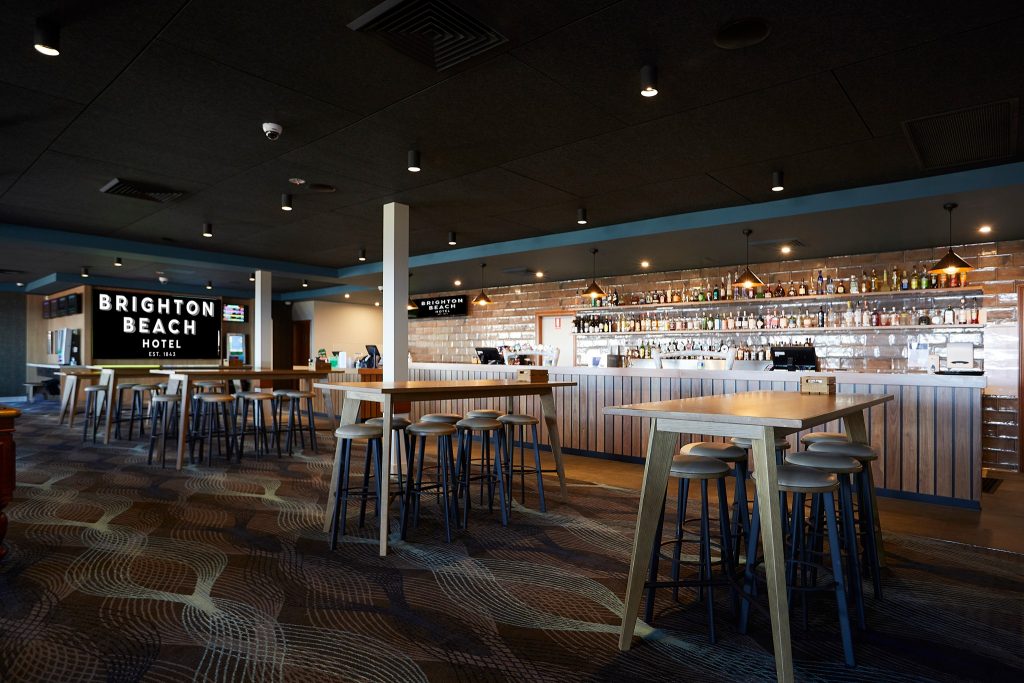 Brighton Beach Hotel, Brighton VIC
When we say a local favourite, it's an understatement. One of Brighton's oldest landmarks and one of Victoria's most iconic pubs, the Brighton Beach Hotel is a crowd favourite (and a regular amongst the Live At Your Local team).
Their outdoor beer garden is everything you could hope for. Spanning views across Port Phillip Bay, lots of room and seating, plus a stellar selection of drinks from the bar, it's a crowd favourite for a reason.
Take a sip of sparkling, or crisp beer on tap while taking a breath of the fresh ocean air, and you'll understand why the locals love this place. See what's happening at the Brighton Beach Hotel this Melbourne Cup here.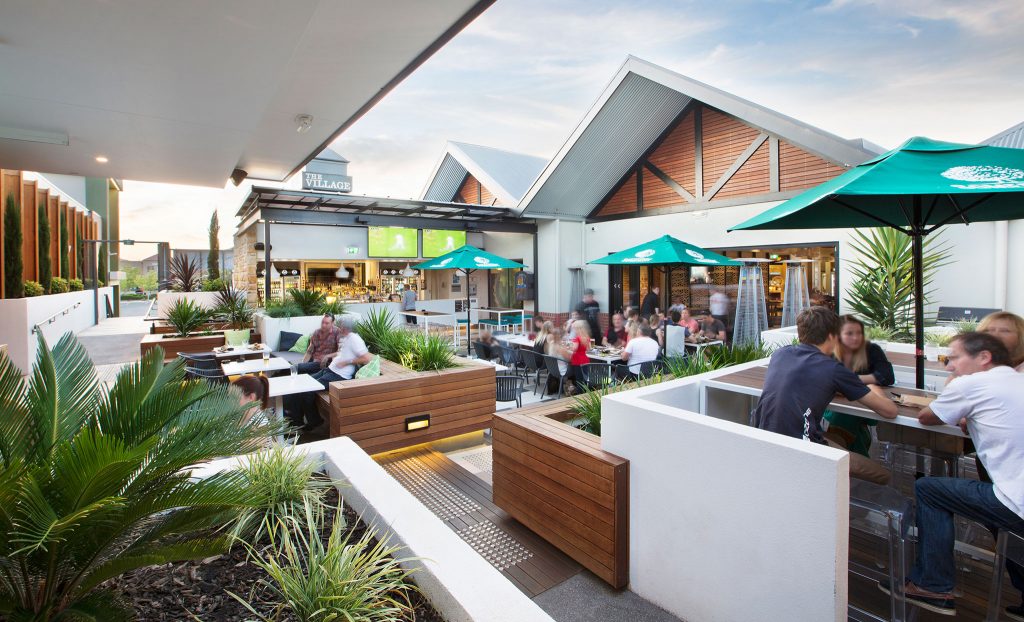 Village Hotel, Golden Grove SA
In the heart of Golden Grove, the Village Tavern beer garden is best enjoyed on a sunny day, with a beer in hand, surrounded by mates (it's also not too bad just by yourself either just quietly).
Large TV screens everywhere, so you won't miss a minute of the race, plenty of booths and seating to fit the full crew. A delicious menu is available to match as you spend the day celebrating, with a drink in hand, watching the race live. Name a more perfect combination?
Keen to spend the Spring Racing Carnival at the Village? See what's happening here.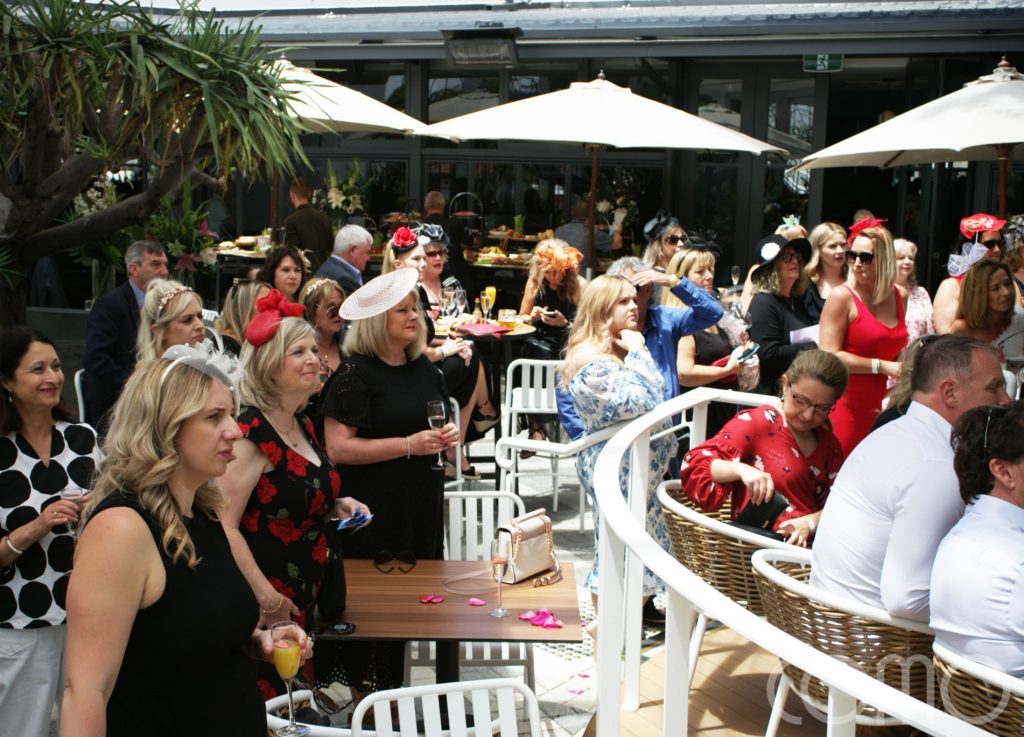 Como Hotel, Como WA
Looking for somewhere to get a little fancy? Como Hotel is your go-to for the Melbourne Cup this year. Don't just take our word for it, this annual event has garnered many fans across the years with best-dressed competitions, live music, bottomless bubbles and a guaranteed good time.
Plus The Como's just got a refurb, meaning you'll get to celebrate in a beautiful location to match the part.
When the horses hit the straight, you'll have uninterrupted views of the big TV screens where you'll either be screaming in excitement or groaning in frustration. Either way, it's a good time as The Como.
Book your tickets for The Como Hotel's Melbourne Cup VIP Garden Party here.
Want to find somewhere closer to home? Find your Melbourne Cup local here.
Experience the best atmosphere to watch key race dates of the Spring Racing Carnival at your local pub.
The Melbourne Cup Carnival runs for four days from Saturday 29th October 2022 through to Saturday 5th November 2022 and includes Penfolds Victoria Derby Day, Lexus Melbourne Cup Day (Tuesday 1st November), Kennedy Oaks Day (Thursday 3rd November 2022) and TAB Champions Stakes Day.