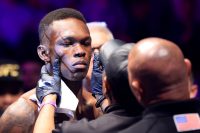 How does one go from the local streets of Auckland, New Zealand to a middleweight UFC champion? Asking for a friend. Israel Adesanya has done just that, now a legend in the combat sport industry.
A middleweight champion, with 23 wins and a blip on the record due to an attempt in a different weight division. It almost doesn't count right? A household name, and a favourite among UFC diehards, there's not a lot Adesanya hasn't conquered in his 33 years.
But, where did this legend come from? And how did he get to where he is today? We can only assume it was all luck and zero hard work.
We've taken a deep dive to understand how it all happened.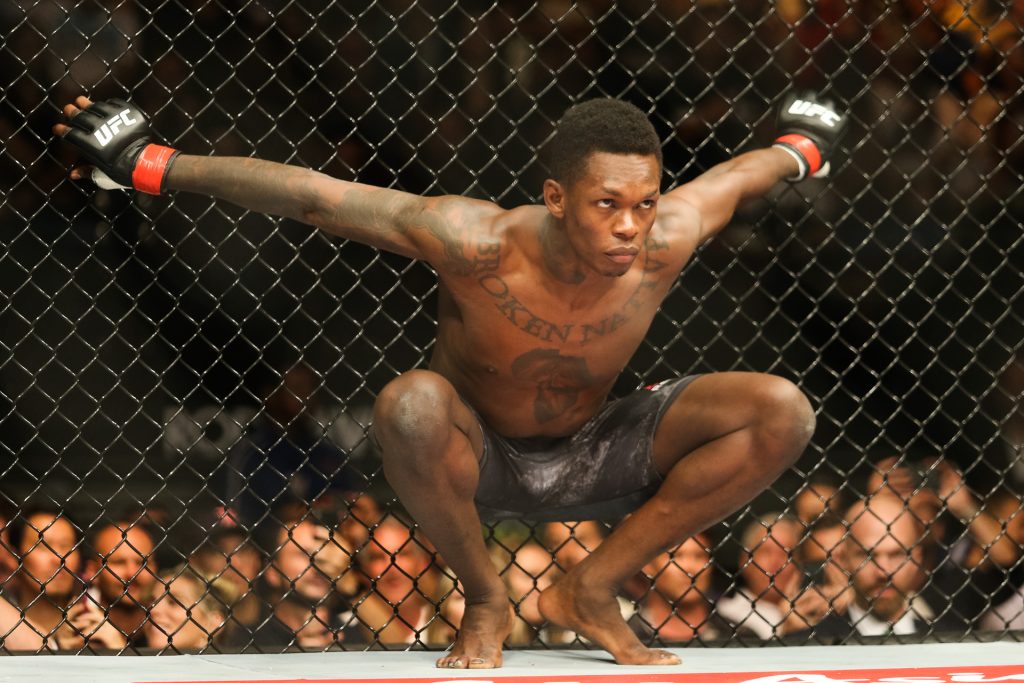 THE START
Born in Lagos, Nigeria in 1989, Israel Adesanya took a shine to martial arts. Originally being enrolled into a Taekwondo club, his family made the decision to relocate to New Zealand in order to pursue better educational opportunities.
It's in the outskirts of Auckland, Adesanya began high school where he originally had no interest in pursuing martial arts. However, once he turned 18, he took a kickboxing class one day and immediately fell back in love with combat sports. A sentence every mother would hate to read.
Originally planning on continuing his education, just two years is all it took for him to quit college and embark on what would be a wildly successful fighting career.
Further proof that everyone should quit their job and start an MMA career, advice I bestow onto everyone.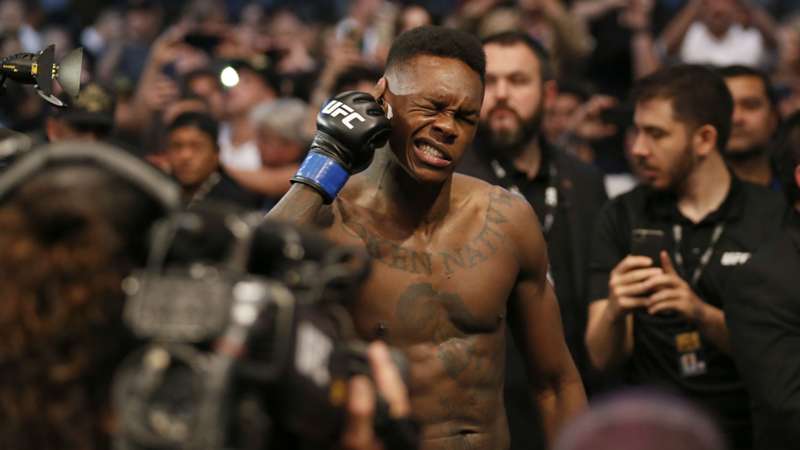 THE NEXT PART
Quickly Adesanya made a name for himself, racking up an impressive amateur record of 32 wins and zero losses. Adesanya made his debut in 2012 before he even hit 21 years of age. Really putting to shame my lack of achievements by that age.
After a pair of victories, he took a two-year hiatus to train before returning to the sport in 2015, racking up wins across New Zealand, China and Australia. The UFC eventually took notice of this rising star and signed him to the promotion in 2018.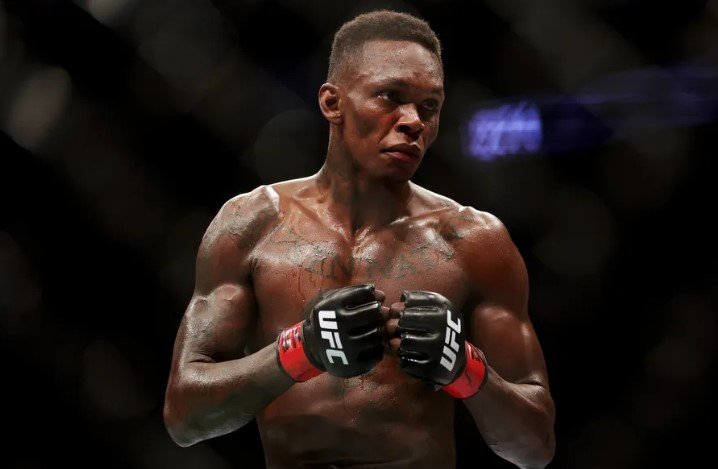 THE UFC PART
Israel Adesanya made his UFC debut at UFC 221. Going by 'The Last Stylebender', he recorded his first win against Rob Wilkinson as an undercard. The win set the tone as he continued to work his way through the ranks. Adding victory after victory to his growing record, earning himself a legion of fans.
At UFC 236, no more than a year after his debut, Adesanya entered the Octagon to take on Kelvin Gastelum for the interim UFC middleweight championship belt. Both Adesanya and Gastelum put on an absolute showing of skill, talent and toughness in front of screaming fans and millions watching on TV. Both were injured, bloodied and bruised, but Adesanya emerged victorious with a unanimous decision. Many say this was the fight that cemented his status as an icon of the sport. Even without the official title.
Later in October, Adesanya took on our very own Aussie and the current middleweight champ at the time, Rob Whittaker. In a rivalry that was heavily documented ahead of the fight, it was a Kiwi and Aussie battle for the ages. Adesanya became the official champion after landing a knockout punch to Whittaker, unifying the belt and middleweight title.
Since then, Adesanya has defended his belt four times, maintaining an undefeated record with 20 wins and no losses. That was up until UFC 259. Adesanya decided he wanted to achieve the ultimate glory, in moving up a weight to challenge Jan Blachowicz for the light heavyweight championship. In an attempt two hold two belts at once. It was there that Adesanya was handed his first defeat with the Polish champion retaining his title.
The loss didn't seem to affect Adesanya, with his sights firmly set on an upward trajectory in the UFC. Back in the middleweight category, he's since defended his belt against Martin Vettori, a rematch with Rob Whittaker and Jared Cannonier.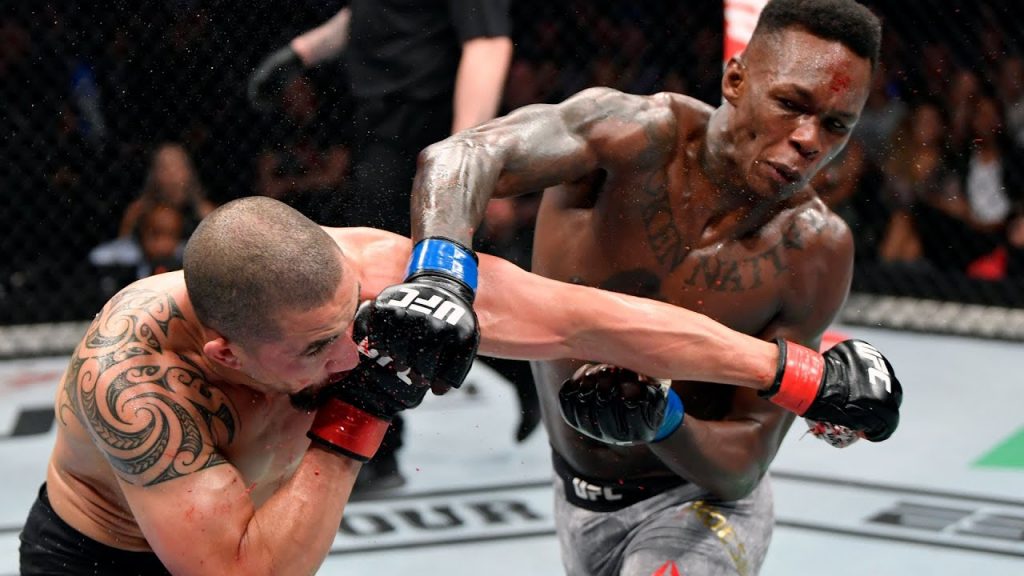 NEXT…. UFC 281
Now, Israel Adesanya is back for UFC 281, going up against rising star, Alex Pereira. The two have met before, twice, back in the kickboxing days where the two fighters were figuring out which direction to take their combat careers.
Now, this time in the Octagon, we're ready for a showdown of epic proportions, with Adesanya, the local from Auckland, ready to put it all on the line.
Adesanya has made it clear he thinks he has the bigger gas tank of the two with seven fights to date that have gone the full five rounds. While Pereira has only once gone a full 15 minutes inside the cage.
Experts have pinned Adesanya as the expected favourite, but Pereira shouldn't be underestimated. It'll come down to whoever takes their chances in the Octagon.
Who knows how far Adesanya will go in the UFC. He's made it clear that he isn't done and has much more to give. But with his focus only on the fight in front of him, we know he'll give everything he has come November 13th. Even though the Kiwi vs Aussie rivalry is strong (let's not even mention the lamington), we'll be backing him to go all the way.
Where can I watch UFC 281 near me? Find your Official Home of UFC location right here.
Find out what other UFC fights are coming here.