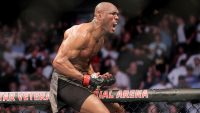 "The scary thing about Kamaru Usman, is that he's just getting more dangerous." – Chris Gayomali, GQ Sports.
Welcome to the Kamaru Usman fan club, population us. We're self-confessed obsessors of the 'Nigerian Nightmare', you'll find us trawling through his Instagram regularly, and basking in the glow of our computer screens as we rewatch the best of his previous fights on YouTube. You can only imagine the chaos that ensued in our office once UFC 286 was officially announced.
On paper, Kamaru Usman is a UFC fighter, one of the greatest to ever step foot in the Octagon depending who you ask (for any who disagree, just know I'm giving you the side eye). The 35 year old has been a dominant figure over the welterweight category for years now, producing some remarkable results that have seen him remain at the very top of his game.
His most recent outing saw him lose his title in the very last moments of his bout with Englishman, Leon Edwards (no, we're not over it yet). The two will go into battle again, Sunday 19 March, 2023 at UFC 286and Usman is coming for revenge. You can catch us setting up prime position at our local pub to watch all the action unfold.
Before that happens, let us indulge in a bit of Usman-love, by revisiting our top three Kamaru Usman fights of all time.
November 2018, The Ultimate Fighter 28 Finale, Kamaru Usman vs Rafael dos Anjos
Inside the Pearl Theatre at Palms Casino Resort in Las Vegas, Nevada, Usman squared off with welterweight contender, Rafael dos Anjos.
Usman came out strong in the first round, landing a stiff jab and then shooting in. Dos Anjos landed an elbow on the break, before both fighters traded punches in the centre of the cage. Dos Anjos was first to hit the mat.
Most of the remaining rounds followed a similar suit, Dos Anjos threw everything he could, including a few kicks that landed on the intended target area, Usman stood tall, absorbing the hits into the fifth round, where he dragged Dos Anjos down and took control of the fight. Usman wanted a finish, but to Dos Anjos' credit, he managed to reply, the two went at it right to the final bell.
This one may not sit up there for other Usman fans, but we love the tough as guts heart shown by both of these fighters.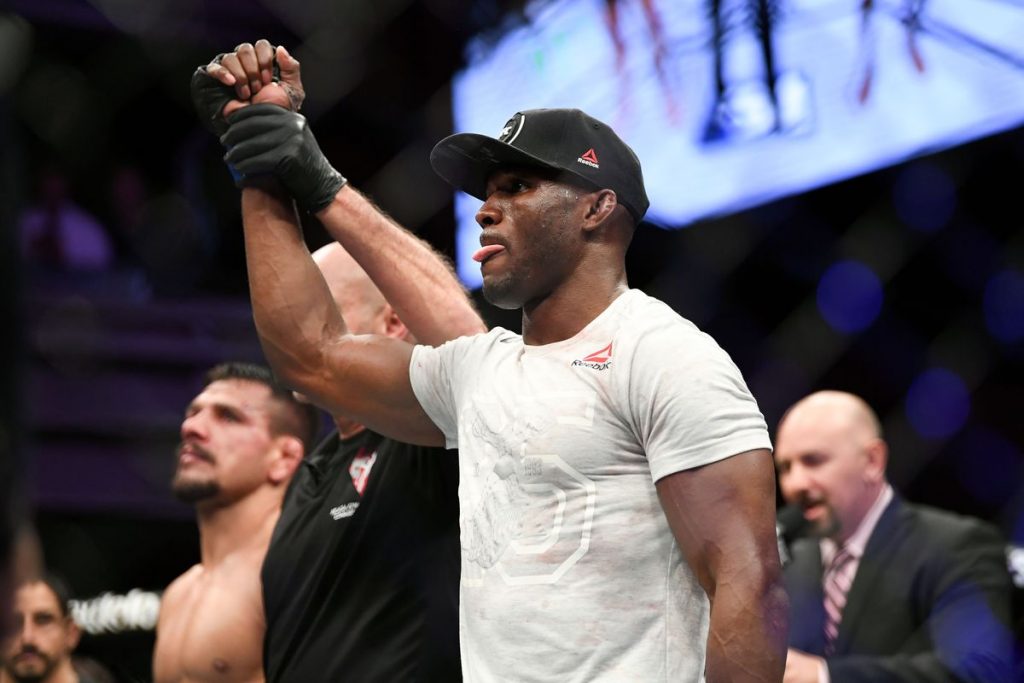 December 2019, UFC 245 Co-Main Welterweight Title, Kamaru Usman vs Colby Covington
Flash forward close to a year from his bout with Rafael dos Anjos, and Kamaru Usman now sits in the champion position (where he rightfully belongs).
Usman and Colby Covington step into the Octagon for Usman's very first title defence. A politically charged war of words took attention prior the match up, but once these two stepped into the Octagon, their fists did the talking.
A gruelling 24 minutes and 10 seconds of Octagon time saw Usman come out on top in what was the latest finish in a UFC welterweight fight, ever. A refreshing take to finally see these two put their money where their mouth was, a match of striking with both of these ex-wrestlers opting to not get to the mat.
The takeaway from this fight was Usman's stellar body work, a dividing right uppercut and a front kick hit Covington time and time again. The referee stepped in right at the last minute after Usman seemingly had Covington all but done, finishing what was the fight of the night.
All this fight did was confirm any forming opinions about Usman, that we were witnessing the very start of what would be one of the greatest to ever do it.
April 2021, UFC 261 Co-Main Welterweight Title, Kamaru Usman vs Jorge Masvidal 2
You know you've pulled out something pretty good, when the UFC president, Dana White calls you 'one of the best he's ever seen'.
UFC 261 saw Kamaru Usman come face to face with Jorge Masvidal, again. Meeting ten main cards earlier at UFC 251, Usman took the win thanks to a unanimous decision. Masvidal was coming back with a vengeance, ready to do what it took to take the champion out.
The UFC's very own appointed 'baddest motherf***er', Masvidal, is one of the UFC's most frightening KO artists, known for a powerful jab that has the ability to end any campaign in record time, a veteran of MMA (35-15), it's almost comical that Masvidal has never been knocked out before.
However, that was going to change. In the second round, Usman sent Masvidal to a different universe, with one of the most stunning title fight knockout's the world has ever seen. A thunderous right hand from a known wrestler wasn't what Masvidal expected, or anyone else for that matter.
The win solidified Usman as a true champion, and the pound-for-pound best fighter in the UFC.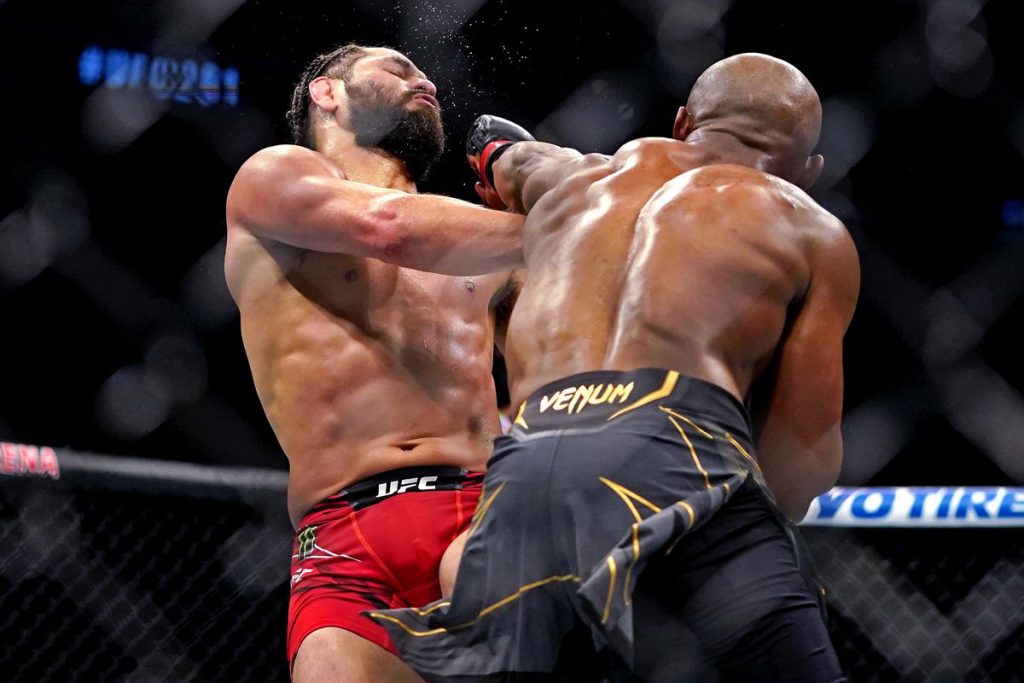 So, what's next?
We'll be backing Usman at UFC 286, Sunday 19 March, to take back the welterweight belt and get right back where he belongs.
With a drink in hand, watching at our local pub, there won't be a better spot to catch all the action.
Where can I watch UFC 286 near me? Find your Ultimate UFC Pub location right here.
Find out what other UFC fights are coming up next here.