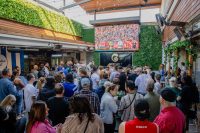 We're four rounds into the AFL season, and boy does it feel good to say… footy is back (we can still say that up 'til round seven right?). If you're a Saints or a Blues fan, I bet you're feeling pretty smug right now? As you should. Same can't be said for our Hawks or Eagles contingent, hang in there guys. It'll turn around.
A spanner has been thrown into the works for every non-Adelaide football fan. It's Gather Round, which means every single game this round is heading to the state in the south. Fear not. If you're not willing to travel the long distance by car to follow your team into South Australia, we've compiled a list of the best locals in each state so you don't miss any of the action. For anyone in Adelaide, fancy having us over for a night or two?
1. Highpoint Hotel, VIC
Welcome to the Highpoint Hotel, one of the best sports bars in the country (no… really). If there's one thing the team have got right, it's the sacred Aussie tradition of a catch up with a beer while watching the game.
Screens in every direction you look, pool tables, plenty of seats for the whole group chat. If you're in Melbourne this really should be the one you're heading to. There's a whole range of ice-cold beer on tap, and a bar menu perfectly paired to watch a game of footy with. Pork ribs, wings, burgers, parma's, loaded fries, do we need to continue?
The matchup of the round is on Saturday. Where the Dee's and the Bomber's in 3rd and 4th are set to clash. As Gather Round has left all Victorian fans without a footy destination to head to this weekend (damn you Adelaide). There is no better time to head to your local.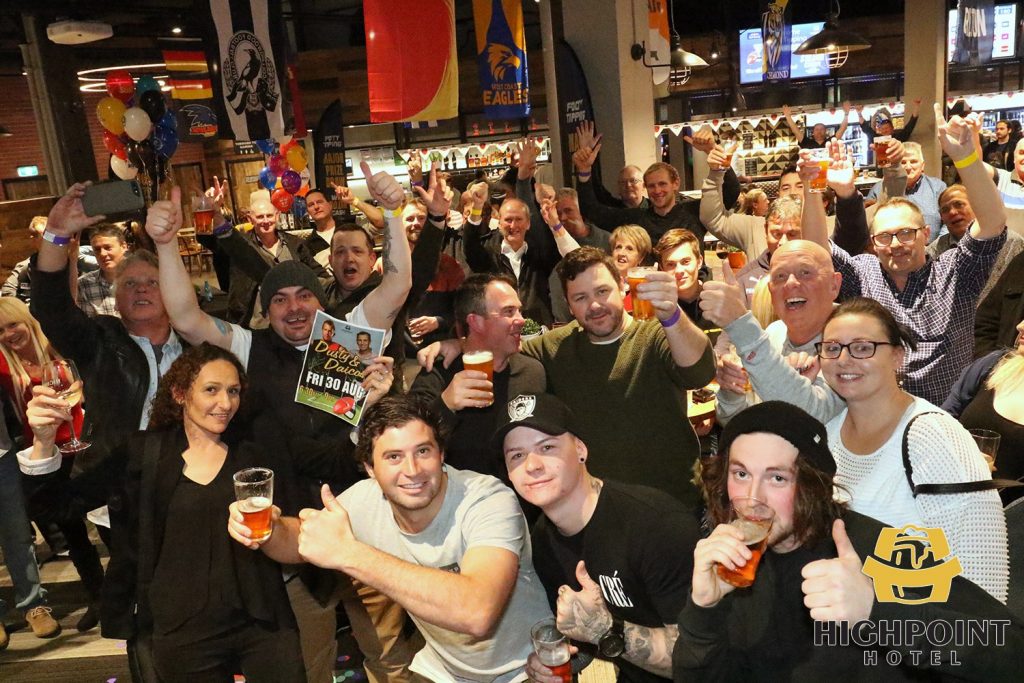 2. Blue Mountain Hotel, QLD
Affectionately known as The Blue, it won't be long before you're calling it your local. Just north of Toowoomba, The Blue features the very best of what you'd expect from a local. Giant screens, a huge selection on tap, and behind the bar for those who are after something a bit fancy.
The public bar is where it's at. Huge TV screens, plenty of seating and a bar menu you could only dream of. Good food, ice cold beer to share with mates. Live AFL games to watch from the comfort of a warm sports bar, name a better setup.
The Lions will be wanting to back up the dominating performance over the Pies against North Melbourne on Saturday. They've taken centre stage in the perfect afternoon time slot.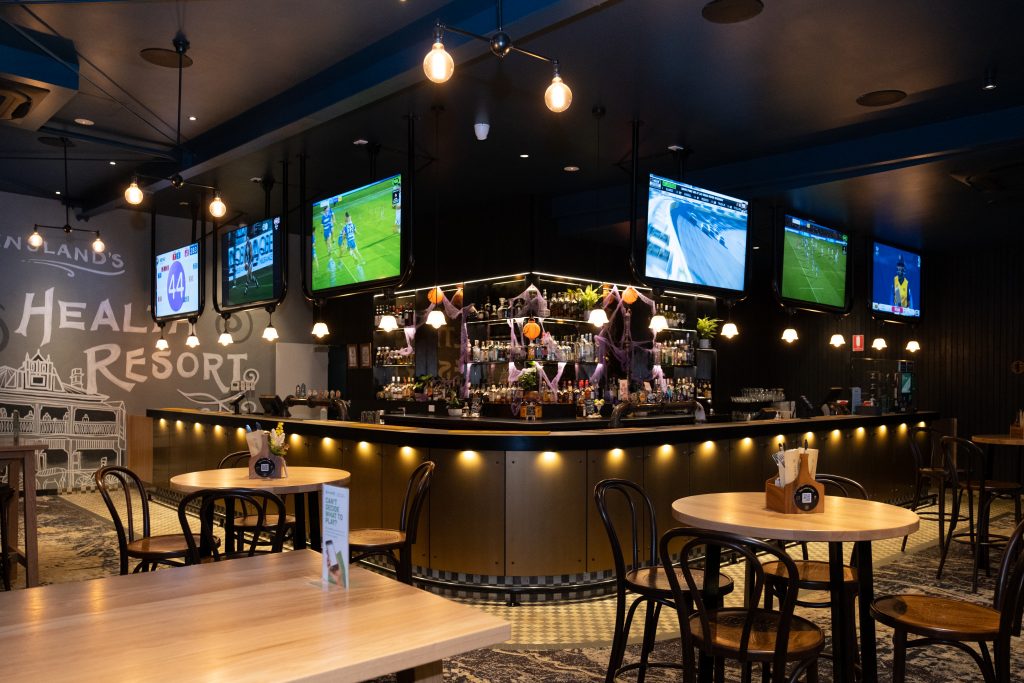 3. Teddy's, NSW
Have you visited Teddy's yet? This is the place to go if you're like us, and need to watch every bit of AFL action in detail. Huge screens across each wall, it'll feel like you're at the game, but with a significantly shorter queue for the bar and the toilets at half time.
A sports bar menu that specialises in finger food (for when you can't stop looking at the screen). Beer on tap, and huge tables to bring all of your mates. With arcade games ready for a bit of half-time competition, this place has it all.
The Swans are up against the Tigers on Friday night, and would be looking to bounce back from last week's dramatic loss (it looked like it was going through, we swear). Plus, the Giants will be looking to get another one on the board against the last placed Hawks on Sunday.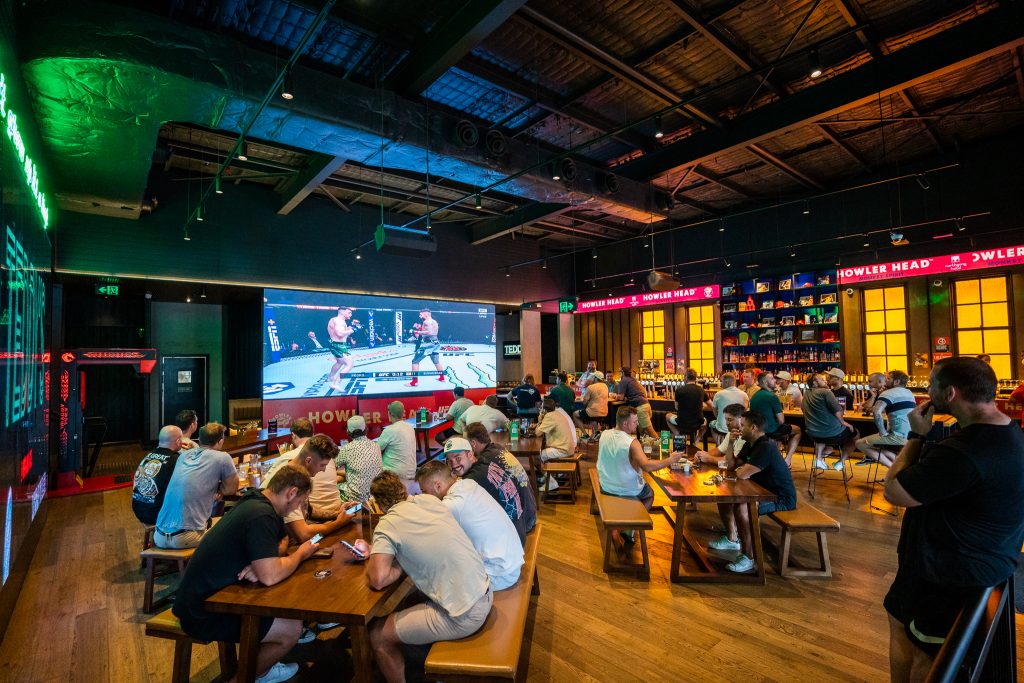 4. The Como, WA
One of the best spots in the West, The Como really is a crowd favourite. Just south of Perth's CBD, the recently revamped local hasn't missed a beat.
Showing every single game of AFL, head out to the beer garden (let's be honest, the weather is always going to be on in West Australia), and settle in, a whole weekend of live footy awaits. Delicious food, ice cold beer, and a crowd of die hard Eagles and Freo fans around you, what more could you ask for?
Keep your eyes peeled on Friday for the Freo and Suns match, a must win for both teams who will be looking to kick start their season. Plus, the Eagles and the Cats are on Sunday, the perfect afternoon session to finish a weekend if we do say so ourselves.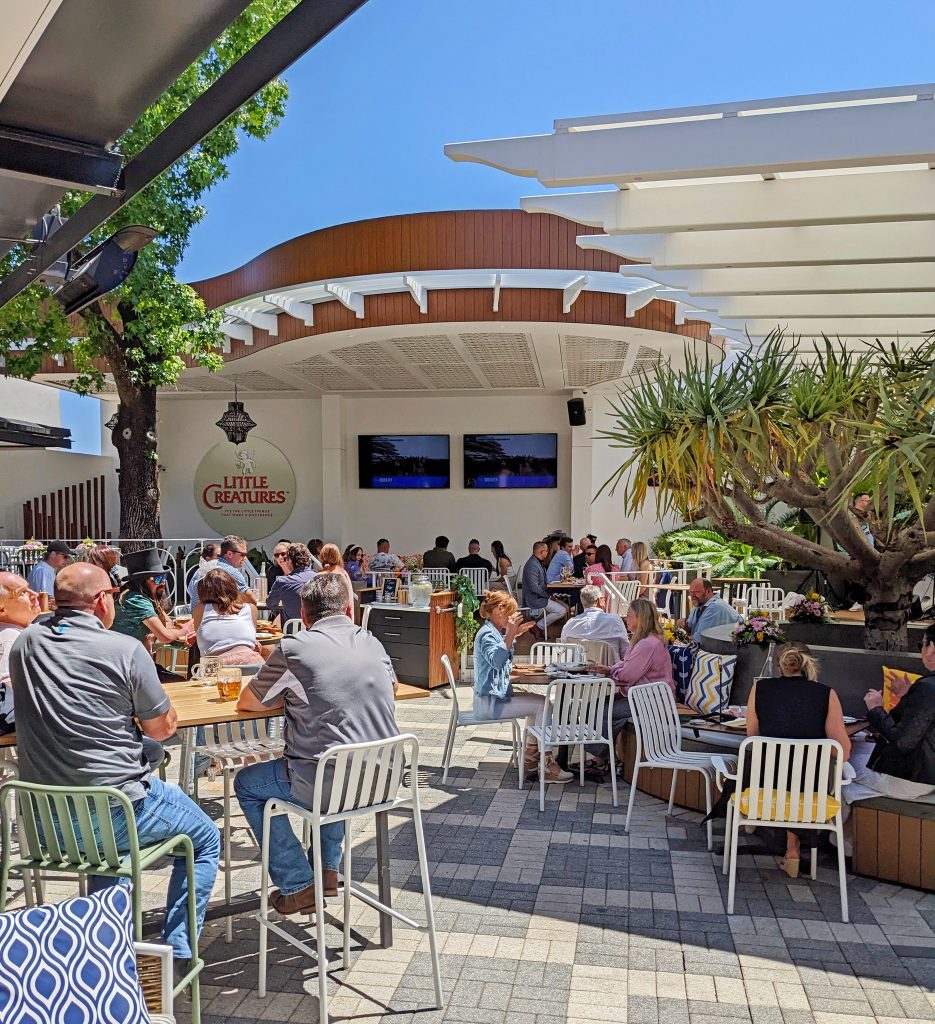 5. Ramsgate Hotel, SA
We really shouldn't be including a local on the list, given the entire AFL world is at your doorstep this weekend, however, it's time to let go of the grudge. We've still got a local in mind that will be perfect for those not willing to take on the crowds. There are just two words we need to sum up The Rammy, retractable roof. Which means if the sun is shining, you're catching those rays, and if not, don't worry about it, you'll be nice and warm.
Loved by the locals for decades, The Rammy is one of the best places in all of Adelaide to stop in for a drink. Boasting a beer garden with plenty of seating and room for the whole crew. Plenty of options pouring on tap there is something for everyone here. A huge LED screen plus sectioned booths complete with personal controls (for those who like a bit more privacy), this pub has something for everyone. 
The Crows take on the Blues in a huge top eight clash that will lift the roof of Adelaide Oval, get here early on Thursday to catch the action, and then on Saturday when Port and the Doggies fight it out as 10th and 11th respectively on the ladder. Or, you could just watch every single other game live, you do have that option.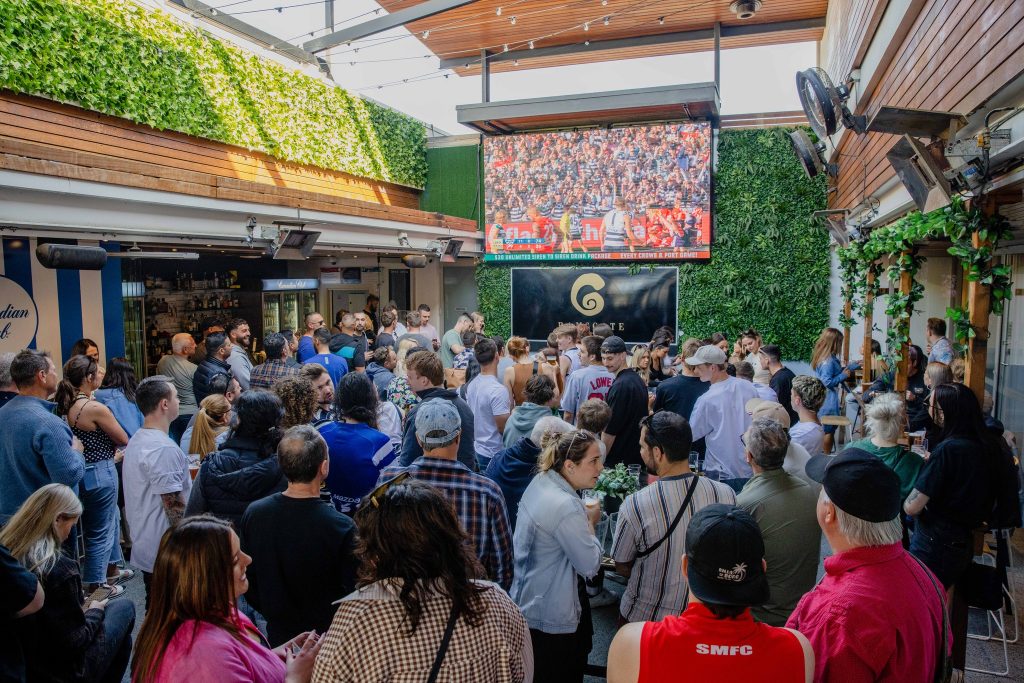 That my friends, is a solid selection of locals where you can cry into your beer about not seeing your team live enjoy live footy at its best, from the comfort of your hometown.
Where else can I watch round five this weekend? Find your nearest pub right here.
Check out the full AFL fixture here.