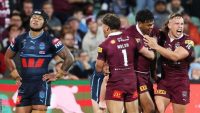 Well, there you have it, Game I done. If you're a Maroons fan, you're over the moon, nothing can touch you, you're unstoppable (shall we continue?). Commiserations to the Blues fans (I don't think we're at panic stages just yet… are we?).
There really is no better time than Origin season, the best of the very best battling it out against each other on the field, only to put it all behind them and wear the same jersey for the weekend. It's unlike any other sport in the world, and who wouldn't love it? More footy to watch at the pub, sign us up.
After what seems like a blink, Game II is around the corner and we need to set our focus on what's coming up next. To learn we must reflect, so let's take a look at the three things we learnt from Game I.
1. How good is Reece Walsh? The answer is really good.
It was a debut some can only dream of. The fullback for Queensland silenced any doubters that were savage about the selection of Walsh over the Knights, Kayln Ponga. It's a tough ask, to take over the position from last year's Game III player of the match. Not to mention, a position your own coach dominated for the better part of two decades.
But Reece Walsh was unflappable, the fearless 20-year-old shrugged off the physicality that was targeted at him early by Josh Addo-Carr and Tevita Pangai Junior, and produced an incredible level of footy, usually reserved for players entering their third or fourth origin series.
2. That Queensland spirit will get you every time.
As one journalist put it, Queensland is not a state, it's a state of mind.
Trailing the Blues, outplayed for most of the night, denied options on the bench, down to 12 men for the final 10 minutes. Under those circumstances, you'd expect the men in maroon to be smashed down to a pulp, but they managed to repeatedly come up with the big plays when it mattered.
Thanks to a huge aerial effort from Lindsay Collins, who quickly handed it off to Cameron Munster. They managed to find themselves over the line, and nobody could believe it, especially not any of the Maroons players.
A massive feat for the underdogs who spent the remaining 10 minutes with an empty bench, and players out of position across the field.
Big things come to those who believe (as Ted Lasso would say).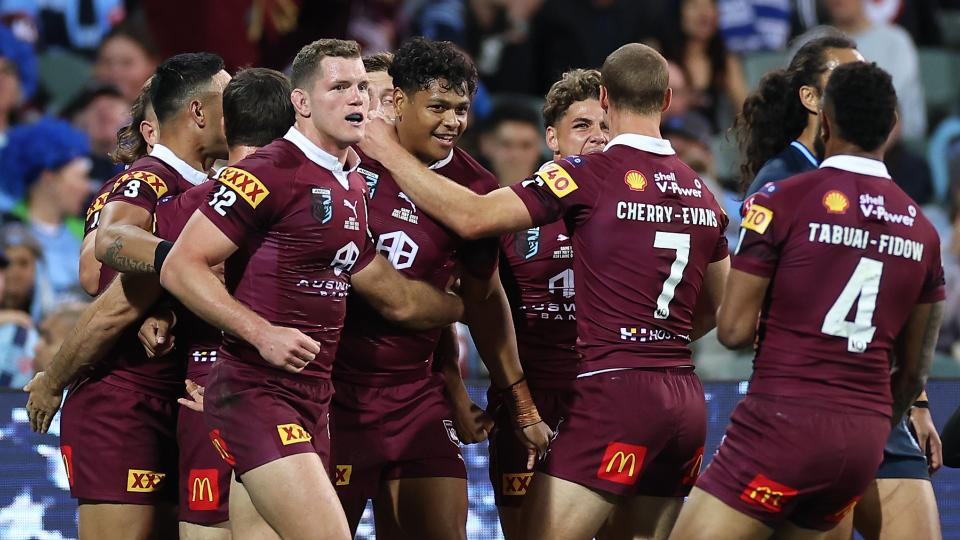 3. Blues lack confidence, and need to swing the axe on their ineffective stars.
Let's be clear, we're not hitting the panic button just yet. There's Game II to go, and we're sure the Blues will come out firing with the form that won them the series last year, but in order to do that, a few things might have to happen first.
Much was always going to be made of Tariq Sims selection for Game I, the Dragons' second rower hadn't produced much form at club level this season, however the four missed tackles and lack of involvement in the series opener has fans adamant he needs to be moved out in order to for the Blues to have a chance in Game II. Same could be said for fellow second rower, Liam Martin, who made a costly error early in the game.
Brad Fittler is ready to swing the axe for the do-or-die clash at Suncorp Stadium on the 21st, and we're ready to see the Blues back for vengeance.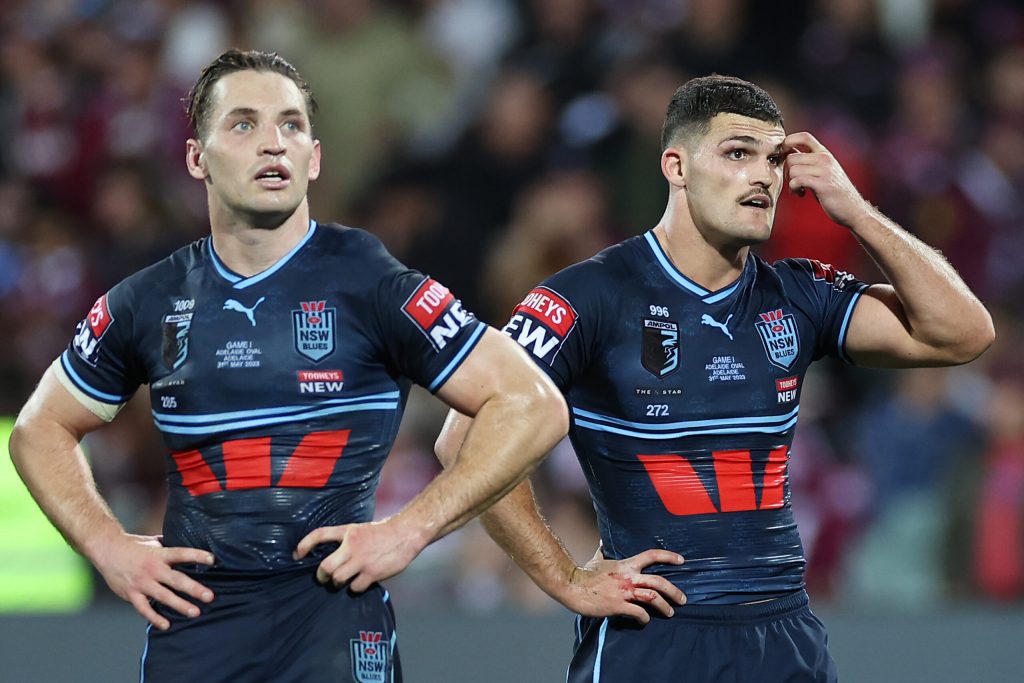 When is Game II?
The second instalment of this year's Origin series takes place Wednesday the 21st of June. If it's a local you're packing into (highly recommended), get there early, this could be a series defining 80 minutes for Queensland, or the redemption arc the Blues need to get back on track.
Either way, there is one thing you can count on, we'll be watching every single minute of the action live at our local pub (a Queenslander chant may be ringing out early).
Where can I watch State of Origin Game II near me? Find your local right here.
Find out what other NRL fights are coming up here.