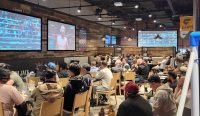 Raise your hand if you've been in a UFC bubble for the last week? Oh, just us? Happy to be here. We cannot wait for UFC 293 to kick off, Sunday 10 September, where our adopted Kiwi, Israel Adesanya defends his middleweight belt against Sean Strickland. The fact that Adesanya is back in the octagon is already exciting enough, but the fact that it's in Sydney, on home soil… well there's no words for that.
We won't hold the fact that a very lucky few managed to get tickets to Qudos Bank Arena for themselves against them (🙄). But for those who didn't, your next question might be 'where can I watch UFC 293 if I didn't get tickets?' or even better, 'where can I watch UFC 293 for free?'. To both of those questions, we have the answer. The pub. Can you imagine the atmosphere, the explosion of cheers every time an Aussie in the octagon lands a right hook? We've got chills thinking about it.
We're here to help you move on from the pain of missing out, to point you in the direction of the next best thing (some would argue, it might be even better). Here are five spots around the country to send to the group chat to plan your UFC 293 plans.
Highpoint Hotel, VIC
This recommendation is on high rotation in our office, Highpoint Hotel is one of (if not), the best sports bars in the country. If there is one thing that the team know how to do right, it's live sport. Broadcasted on a huge selection of screens that fill just about every wall you look at, this place is made to bring people together for the love of an Aussie tradition, watching sport at the pub with your mates.
You'll have your pick of a huge range of beer on tap, and a bar menu perfectly paired to watching the action in the octagon (yes, the ribs are as good as they sound). With plenty of seats, pool tables and arcade games to keep you busy, this is the spot to be in Melbourne come Sunday 10 September.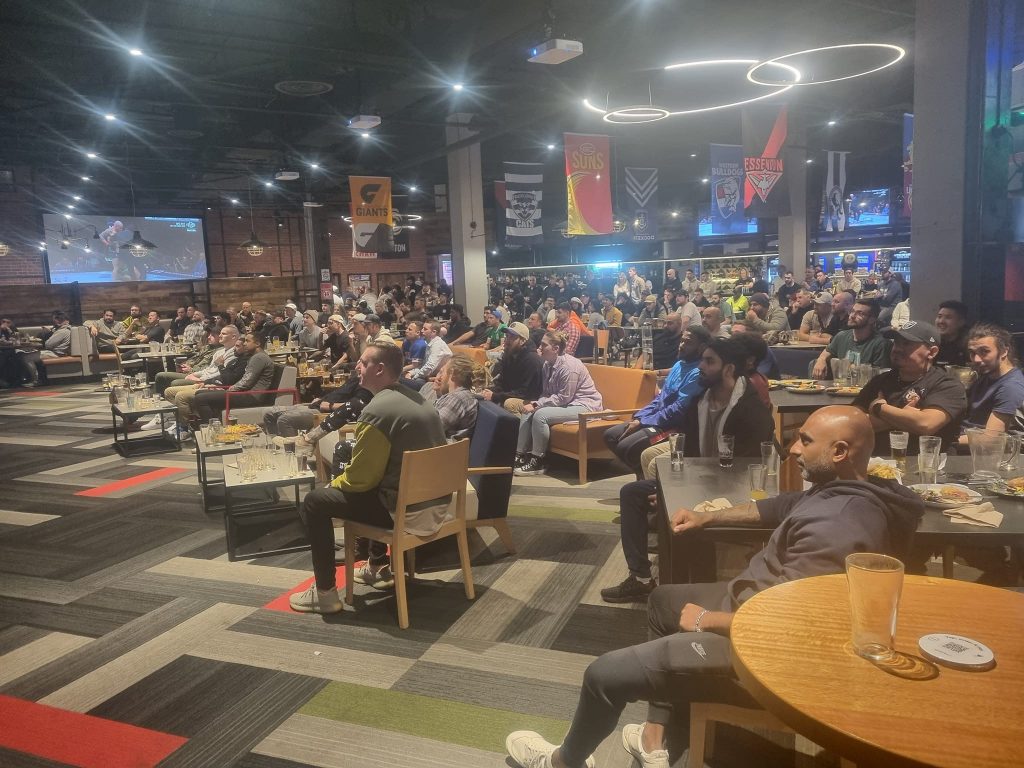 Ramsgate Hotel, SA
Loved by the locals for decades, The Rammy is one of the best places in all of Adelaide to stop in for a drink and to catch all the live UFC action on the big screen. Boasting a beer garden with heaps of seating and room for all of your mates. Plenty of options pouring on tap there is something for everyone here. A huge LED screen plus sectioned booths complete with personal controls (for those who like a bit more privacy), this pub has something for everyone.
When Adesanya took back the belt in April this year at UFC 287, the crowd went absolutely wild. We're expecting this place to produce the same vibes this time around.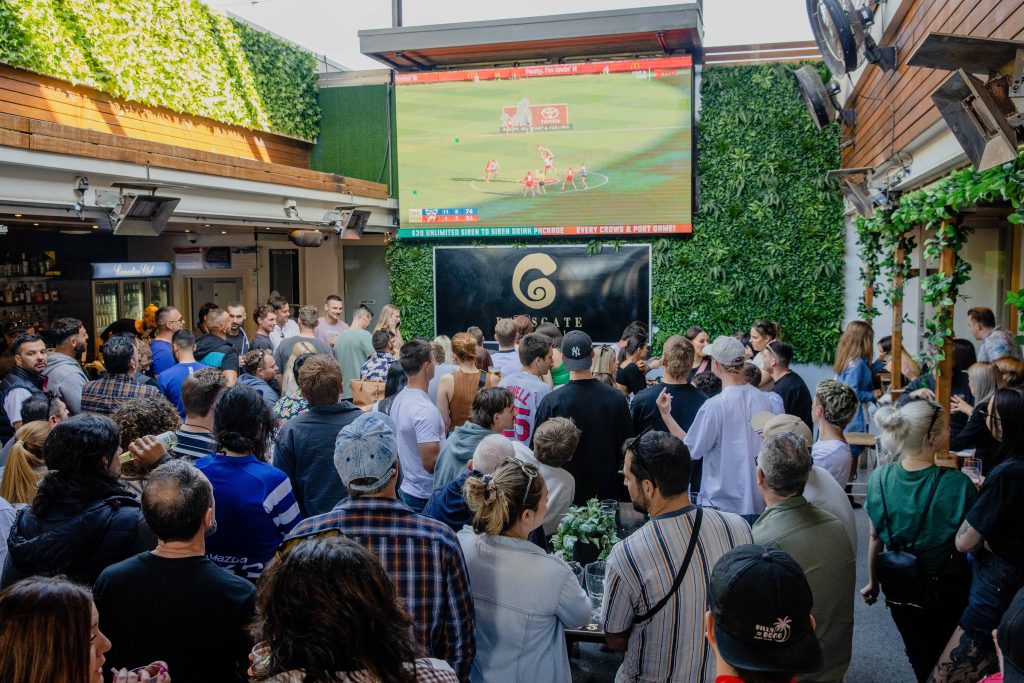 Forest Hotel, NSW
New South Wales will be the talk of the UFC world, while the stars descend on the great state, but trust us, the atmosphere outside of Qudos Bank Arena will be just as electric. The heart and soul of the Frenchs Forest community, the Forest Hotel has always held a special place in our hearts. The beer garden is the perfect place to sip an ice cold beer in the sunshine (talking from experience), but add UFC 293 to the mix and it's almost too good to be true.
A screen so big it takes up most of the wall? Yes please. Both indoor and outdoor seating areas mean you can sit anywhere and not miss a minute of the action. The best spot for large groups of mates, with a menu chock full of share plates, perfectly paired to watching live sport (yes, chippies for sharing are the perfect snack for watching live sport, we won't back down from that).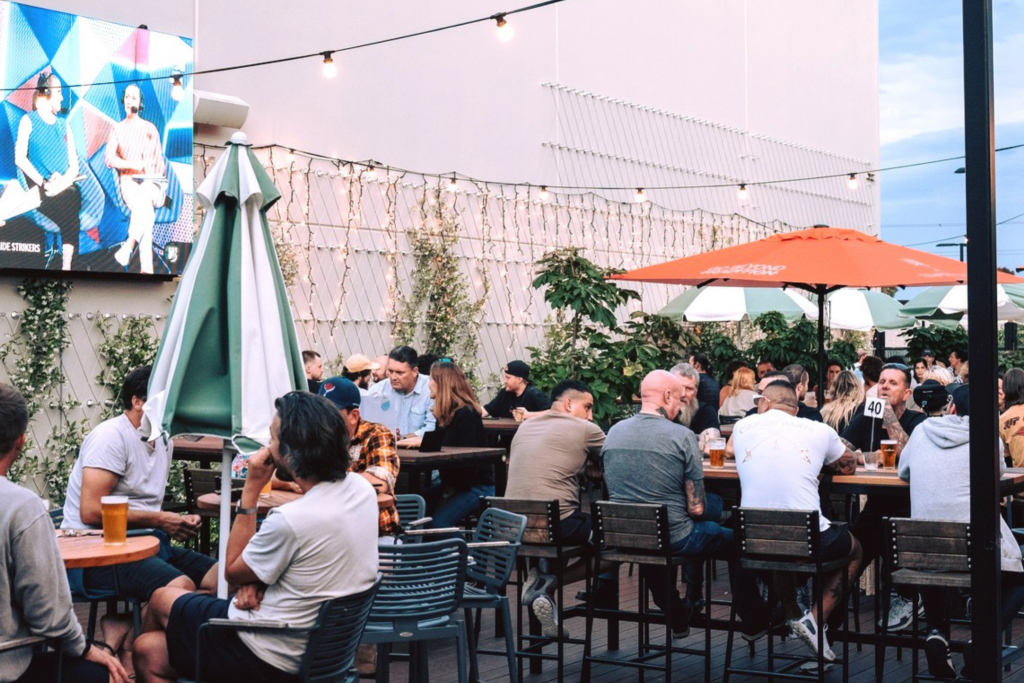 Dunsborough Tavern, WA
We throw around the phrase 'community favourite' a lot, but no truer words have been spoken when talking about the Dunsborough Tavern. There's something so comforting about a pub that has been serving the locals for years, it'll never let you down.
Choose whether you're outside in the beer garden, which we'd highly recommend if the sun is shining. If not, the indoor sports bar is your best bet. Big screens, the best pub grub, and an electric atmosphere you can only find in classic pubs like this one.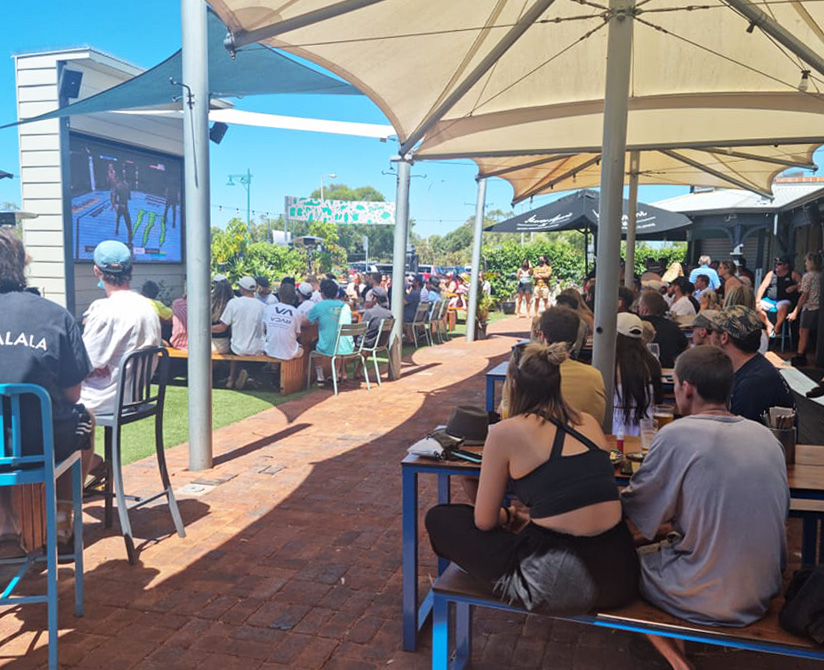 Breakfast Creek Hotel, QLD
Last but certainly not least, sits this icon in Brisbane. One of Australia's most iconic hotels, it might have something to do with the constant state of sunshine streaming into the beer garden, or the fact that this pub has stood the test of time since it's build in 1889.
When the sun is shining (let's be honest, that's most of the time), the beer garden is the place you want to be. Watch Adesanya in action on the big screen while you're enjoying a freshly poured ice cold beer with your mates, soaking in the Sunday afternoon sun. You couldn't find a better way to spend your weekend if you ask us.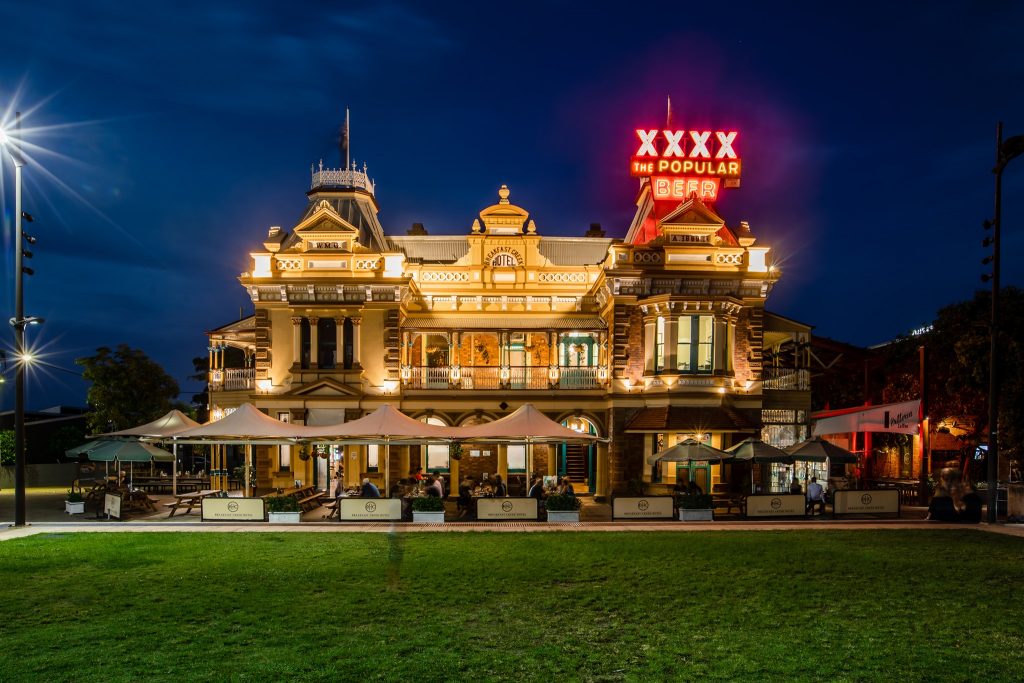 Anything else I should know about UFC 293?
Apart from the fact that UFC 293 is going to be massive, there is some quality Australian talent in action from early on in the day, so make sure you get in early at your local to catch the likes of Jamie Mullarkey, Jack Jenkins, Tyson Pedro and Tai Tuivasa.
The main card between Israel Adesanya and Sean Strickland will be huge, don't miss the two going head to head for the middleweight title.
Want to read more about UFC 293? Find more information here.
Where can I watch UFC 293 near me? Find out here.