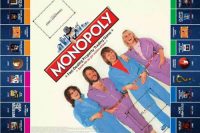 Call yourself an ABBA super-fan? Bryget Chrisfield collates 30 random, obscure ABBA facts to test your knowledge.
Last month ABBA delighted fans when they announced a new studio album. Voyage – their first in 40 years! – would be released in November 2021 ahead of a run of "revolutionary" 2022 concerts during which virtual avatars ('ABBAtars') of the four iconic Swedes' '70s selves will 'perform' six shows a week in a custom-built arena at London's Queen Elizabeth Olympic Park.
In 2000, ABBA reportedly turned down $1 billion to tour. Then during a 2008 interview, Björn Ulvaeus stated: "We will never appear on stage again. There is simply no motivation to re-group." Well given that it won't actually be ABBA on stage, performing IRL, Björn hasn't even had to eat his words!
Thanks to the enormous success of the Mamma Mia! movie franchise (plus their hit songs appearing in box office smashes including Muriel's Wedding and The Adventures Of Priscilla, Queen Of The Desert), ABBA – one of the best-selling music acts of all time – have enjoyed a resurgence in popularity that continues to this day.
But if you think you know everything there is to know about ABBA – think again! Within the below 30 facts, we promise you'll discover some nuggets of ABBA-related gold:
#1 ABBA's 1977 show in Perth was interrupted by a fake bomb threat. "A policeman came up to me backstage and said, 'We've got a problem, someone's called and said they put a bomb in the arena'," tour promoter Michael Chugg later recalled. Chuggy has also recounted "walking on stage and tapping Benny on the shoulder" to let him know the venue had to be evacuated. But once the threat was dismissed as a hoax, fans returned to their seats and the show went on!
#2 Agnetha Fältskog took maternity leave from ABBA in 1973 to look after her newborn daughter Linda and was briefly replaced by Inger Brundin for a stint, which included a promotional tour of West Germany, Belgium and Austria.
#3 When he was 18, ABBA's Benny Andersson became a member of The Hep Stars, a popular Swedish pop-rock group often referred to as "the Swedish Beatles".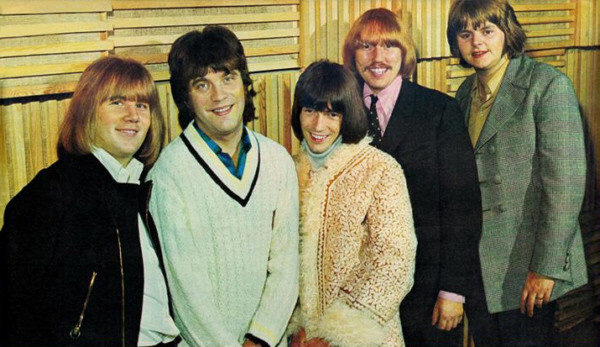 #4 In 1987, ABBA sued British electronic outfit The KLF for unauthorised use of basically 'Dancing Queen's entire chorus in their track, 'The Queen And I'.
#5 After a Gothenburg newspaper ran a competition searching for a suitable band name, all shortlisted entries (including Baba, FABB and Alibaba) were overlooked in favour of ABBA (an acronym of the band members' first names), which was soon announced as the group's offical name.
#6 The first time the voices of all four future ABBA members – Agnetha, Björn, Benny and Anna-Frid Lyngstad (aka Frida) – appeared on record together was on a track called 'Hej, gamle man' (translation: Hello, old man) – about an old Salvation Army soldier – from the 1970 Björn Ulvaeus & Benny Anderson album, Lycka.
#7 Thanks to a Swedish law, which allowed costumes that could never be considered daywear to be written off for tax purposes, all of ABBA's snazzy coordinated stage ensembles were tax deductible.
#8 Although notoriously precious about their catalogue, ABBA authorised for a sample from 'The Name Of The Game' to be used in the Fugees' 1997 single 'Rumble In The Jungle'.
#9 Even though 'Knowing Me, Knowing You' is often held up as an example of a classic ABBA 'divorce song', it was actually written and recorded long before either couple split (Björn and Agnetha divorced in 1979, before Benny and Frida followed suit in 1981).
#10 Not every member of ABBA is Swedish. Frida was actually born in Bjørkåsen, Norway.
#11 Before the album version of 'Why Did It Have To Be Me?' was decided upon, ABBA tried the song in a Hawaiian style, complete with steel guitar and crashing-wave sound effects. Given the working title of 'Happy Hawaii', this version also featured Agnetha and Frida on lead vocals throughout.
#12 ABBA were so massive in this country that The Best Of ABBA, a 1976 Australian TV special, attracted more viewers than the 1969 moon landing.
#13 Following negotiations with Abba Seafood – which was established in 1838 and specialises in a Swedish delicacy: pickled herring – the long-standing Swedish seafood company agreed to share their name with the pop geniuses.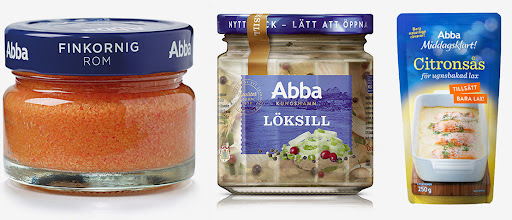 #14 In 1977, after it was announced that tickets to ABBA's pair of shows at Royal Albert Hall would only be available via luck-of-the-draw mail application, around 3.5 million requests were received. That's enough to fill the London venue a whopping 580 times!
#15 'Dancing Queen', ABBA's biggest-selling smash hit, had the working title of 'Boogaloo'.
#16 The last few months of 1975 (crossing over into 1976) saw ABBA dominating the Australian singles chart when three back-to-back single releases (I Do, I Do, I Do, I Do, I Do, Mamma Mia and SOS) hogged the top spot for a colossal 14 consecutive weeks!
#17 Given that currencies from behind the Iron Curtain were embargoed during the Cold War, ABBA received their royalty payments from the Soviet Union in valuable oil commodities in lieu of Russian rubles.
#18 This one belongs in the Guinness World Records: during the 1975 TV special ABBA Made In Sweden For Export, we counted a grand total of 15 saxophonists, swaying back and forth in (attempted) unison while playing/miming the raunchy I Do, I Do, I Do, I Do, I Do sax hook.
#19 Even though ABBA's Waterloo took home the 1974 Eurovision crown, the UK panel (bitterly) awarded the Swedish pop group "nul points" (which is exactly zero).
#20 Remember that 1976 Australian TV commercial for the Japanese electronics manufacturer National, which featured ABBA singing repurposed Fernando lyrics ("There is so much more to National…")? So eagerly anticipated we're these ABBA-starring commercials that newspapers even ran ads to let readers know when they would be on telly.
#21 During an interview on Swedish TV, Led Zeppelin's Robert Plant revealed he took Benny and Björn to a sex club in Stockholm (so much for their wholesome image!). ABBA's representatives have repeatedly denied Plant's allegations, however.
#22 Ever since Agnetha was on a private jet that got caught in a storm, she has suffered from aerophobia.
#23 When Disney's animated film The Lion King was first pitched in 1988, lyricist Tim Rice got in touch with ABBA to see if they'd be willing to write the music (Rice had already worked with Benny and Björn on the musical Chess). This was before Elton John was brought in.
#24 Frida mistakenly believed that her father – a German sergeant, Alfred Haase – had been killed in the war, only discovering – when she was 30 – that he was still alive.
#25 In Stockholm's ABBA museum, there is a pianola that's connected to Benny's piano at home so that whatever he tinkles on the ivories is replayed, note-for-note, for anyone lucky enough to be in attendance at the time.
#26 Agnetha was performing as Mary Magdalene in the Swedish cast of Jesus Christ Superstar the year ABBA formed.
#27 Before ABBA, Benny and Björn wrote the music for a Swedish soft-core film entitled The Seduction Of Inga (1971). Although the film flopped, Benny and Björn repurposed its theme song to create 'She's My Kind Of Girl', which topped the Japanese charts when it was released there as a single.
#28 ABBA scored their own version of popular board game Monopoly, with players collecting ABBA singles rather than properties. Customised tokens also included an old-school rotary phone, thigh-high platform boot and Waterloo-inspired Napolean-esque military hat.
#29 In 2015, 'Dancing Queen' (ABBA's only chart-topping single in the States) was inducted into the Recording Academy's Grammy Hall of Fame in recognition of the song's enduring international popularity.
#30 Knowing full well that Benny and Björn very rarely allow other artists to sample ABBA tracks, Madonna has admitted she wrote a "begging" letter to the songwriters requesting permission to sample 'Gimme! Gimme! Gimme! (A Man After Midnight)' in her 2005 disco banger, 'Hung Up'. For the record, they didn't say yes straight away.