That sleek, jet-black pompadour. The tantalising upper-lip curl. Those pelvic gyrations (which nearly landed him in jail – true story!). The bordering-on-creepy love for his momma. Elvis (aka The King Of Rock'N'Roll) continues to fascinate and inspire to this day, coming up on 45 years since his untimely death on August 16, 1977, aged just 42.
More recently, Baz Luhrmann's lavish film Elvis has heralded an incredible resurgence in popularity for The King, who has been immortalised in pop culture for decades, enjoyed unprecedented superstardom in his heyday, starred in 30+ films and remains the highest-selling solo artist of all time (even though Elvis didn't write any of his songs – he certainly was a genius arranger, though!).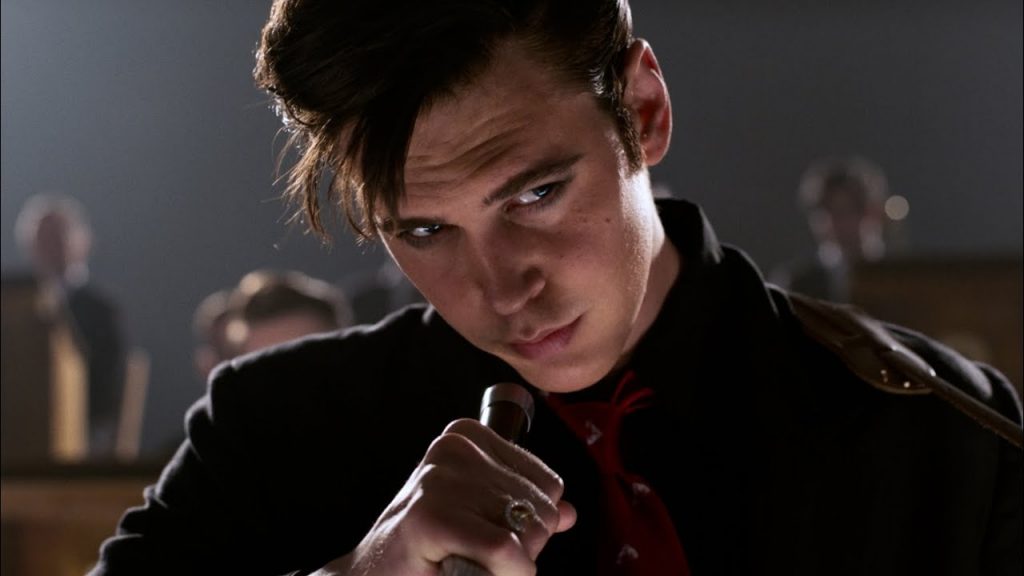 Reckon you know everything there is to know about Elvis? Think again! We promise you'll find a few previously unknown King-related factoids within the below list:
#1 It's said that Elvis believed he was born with excellent rhythm largely because, in the womb, his twin brother's heartbeat provided a constant pulsing backbeat. But Jesse Garon, Elvis's identical twin, sadly didn't survive and was delivered stillborn about 35 minutes before The King.
#2 Post-fame, Elvis would often impersonate a police officer by attaching a siren to his car and pulling over unsuspecting speed demons. Following a lecture for the driver, Elvis would offer an autograph before sending them on their merry way.
#3 In her book Elvis: Destined To Die Young, author Sally A Hoedel posits that the heart attack that killed Elvis was due to other genetic and congenital issues that existed well before he became addicted to countless prescription meds. Elvis's recorded cause of death: cardiac arrhythmia due to a toxic reaction to codeine.
#4 Elvis's maternal grandparents were first cousins, which may or may not have informed his starring role in the film Kissin' Cousins (we're tipping not).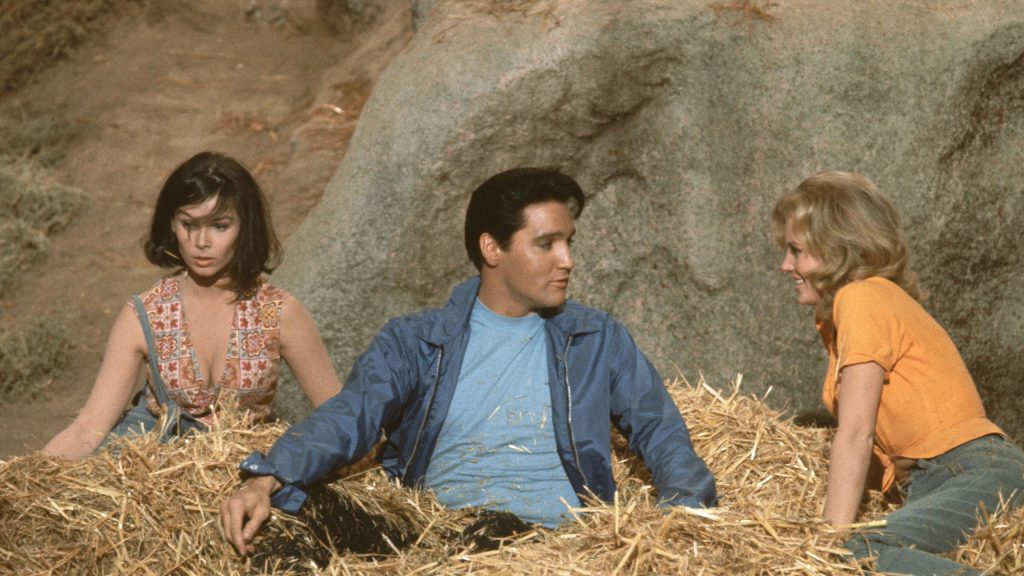 #5 A mad Marlon Brando fan, Elvis worked as an usher at Loew's State Theatre on Main Street in Memphis as a teen.
#6 After Elvis's first visit to the Tennessee State Employment Security Office, his interviewer noted the following on The King's application form: "rather flashily dressed 'playboy' type."
#7 Elvis was invited to play the lead character, Tony, in the movie version of West Side Story (1961), but his manager Colonel Tom Parker wouldn't allow it (probably because it wasn't HIS idea, we reckon).
#8 According to his tax returns: Elvis earned a grand total of $916.33 (1954), which jumped up to $25,240.15 the following year and then $282,349.66 in 1956. By 1958, The King had earned over a million dollars in a single year!
#9 The first time an Elvis song was played on the radio, he was at the movies so his devoted momma Gladys rushed over, located him in the cinema and shared this landmark newsflash.
#10 Despite 40% of his music sales pouring in from international audiences, Elvis never performed outside of North America. Some believe this was because Colonel Parker was an illegal immigrant named Andreas Cornelis Dries van Kuijk and couldn't get a US passport to travel – not that he revealed this to Elvis at the time, we're led to believe, which is kinda cruel.
#11 Aged just 18, Elvis paid $4 to cut his first record – a thoughtful gift for his momma.
#12 Elvis allegedly (and somewhat unflatteringly) referred to his manhood as 'Little Elvis'.
#13 Elvis purchased Graceland – which was named after a previous owner's daughter, Grace – when he was just 22!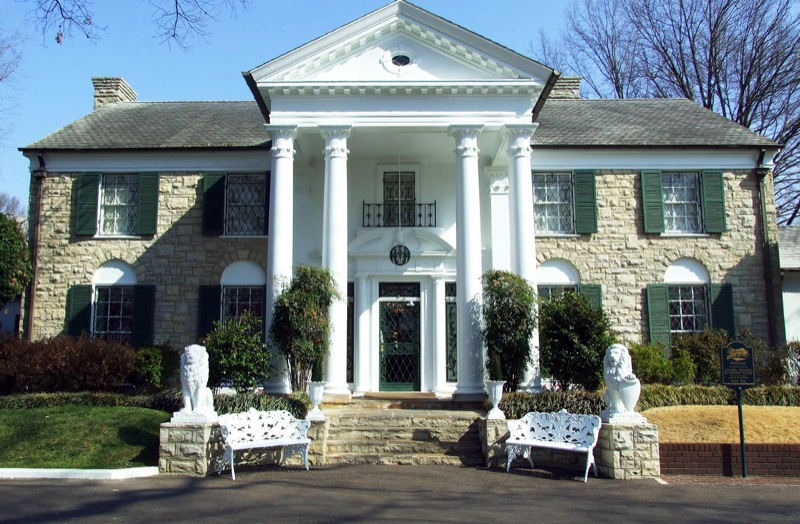 #14 People (read: prudes) literally wanted to see Elvis jailed because of the way he moved: convulsing, much like members of the Pentecostal congregations he'd witnessed being 'possessed' by the Holy Spirit during church services when he was a youngster – the music moved HIM, basically.
#15 In 1956, Juvenile Court Judge Marion Gooding threatened to have Elvis arrested if he didn't tone down his act, going so far and to dictate the star should only be permitted to perform "limited-side-to-side movements". Judge Gooding labelled The King "a savage" (blasphemy!), claiming his music – and supple pelvic region – corrupted "the youth". To protest this ridiculous request, Elvis wagged his little finger in exaggerated fashion during the aforementioned show.
#16 While (THE) Barry White was serving a four-month sentence for stealing tyres, he heard Elvis's It's Now Or Never, which inspired the artist who would soon become known as 'the boss of bedroom soul' to pursue a career in music once he got outta the slammer.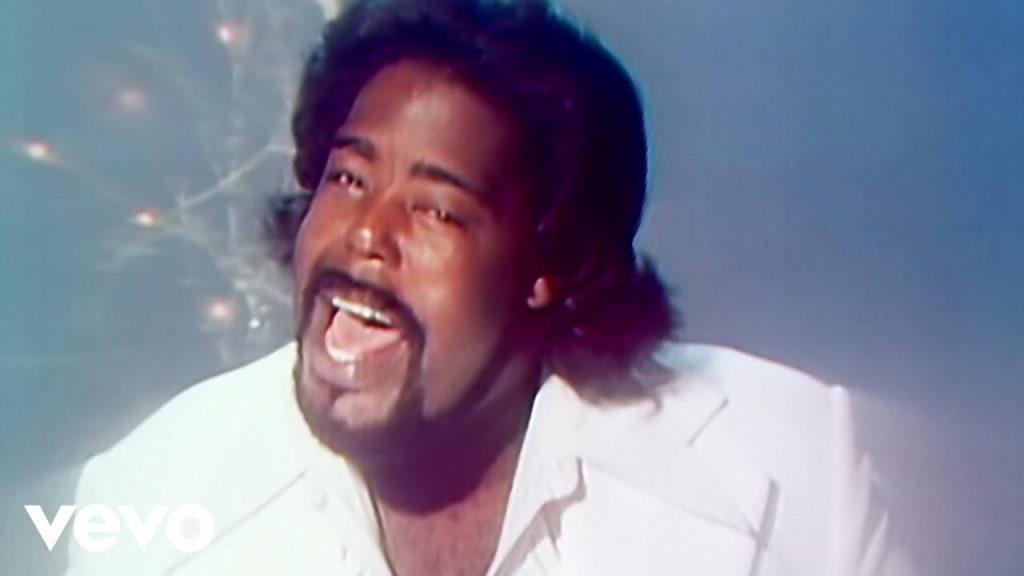 #17 Nicolas Cage (a self-confessed Elvis tragic and – bizarrely! – former husband of Lisa Marie Presley, who also married Michael Jackson for a spell – WTF!? My brain feels weird!) is reportedly the only person outside of Elvis's immediate family to clap eyes on The King's Graceland bedroom.
#18 Rumour has it Cher began dating Elvis between her marriages to Sonny Bono and Gregg Allman. However, according to Cher, The King invited her up to his room but she politely declined.
#19 Willie Mae 'Big Mama' Thornton's bluesy version of Hound Dog – her only hit record, which was named one of the Rock And Roll Hall Of Fame's '500 Songs That Shaped Rock And Roll' – spent seven weeks at #1 on the charts, three years before Elvis recorded his rockin' rendition.
#20 Elvis was distantly related to two former US presidents, Abraham Lincoln and Jimmy Carter.
#21 Elvis owned a pet chimpanzee named Scatter, who was often a hit – misbehaving and being encouraged to do so – at his Graceland parties.
#22 According to Priscilla, Elvis was a germophobe and chose to drink his coffee from near the handle region of a cup since he believed fewer sets of lips would've been in contact with this area.
#23 When his momma died following a heart attack in 1958, Elvis received more than 100,000 sympathy cards from fans.
#24 Although Elvis was a big spender, he was also extremely generous. On his show, Larry King retold a story that Colonel Parker had shared with him about the star's generosity: in Milan, a limo driver picked Elvis up from a helipad to take him to the venue. They got talking en route and Elvis asked whether the limo driver owned this car. Negative. So Elvis tipped the limo driver the actual limousine!
#25 While in the army, Elvis became very interested in karate and studied the fighting style of Chito-Ryu under Hank Slemansky. In 1960, Elvis received his black belt.
#26 Barbra Streisand's first choice for her male lead in A Star Is Born (aka the Bradley Cooper in 2018's Lady Gaga version) was Elvis.
#27 Following a failed attempt to steal the 900-pound, steel-lined, copper-plated coffin with Elvis's body inside (the thieves had hoped to hold his corpse for ransom), Elvis's remains – as well as those of his momma, previously put to rest in a neighbouring plot – were relocated from Forest Hill Cemetery, Memphis to Graceland's Meditation Garden, one of Elvis's favourite spots on the property.
#28 When he was 19, Elvis auditioned – unsuccessfully – to join a gospel quartet called Songfellows (*cringe*).
#29 Elvis's obsession with comics (his collection can still be found in Graceland's attic) – and Captain Marvel Jr. in particular – is believed to have influenced his aesthetic: coiffed pompadour, sideburns and all – kinda makes sense, right? Even Elvis's sillhouette is easily identifiable! The King also adopted Captain Marvel Jr.'s lightning bolt symbol for his own use as part of Elvis's "TCB [Taking Care Of Business] in a flash" logo of sorts.
#30 To protect viewers from the sight of Elvis's so-called lewd gyrations, he wasn't filmed from the waist down until his third and final performance on The Ed Sullivan Show, which went down on January 6, 1957.
Words by Bryget Chrisfield