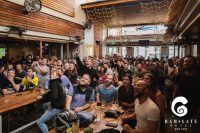 Oi.. the footy's on.
If there's one time of year we look forward to in the calendar, it's footy finals season. There's something in the air, you can feel the weather getting warmer, the beer getting colder and you can start to see the silly season approaching. It's the mourning period for your mates who support Carlton (do us a favour and check in with them, they're probably still traumatised), but the peak of 2022 if you're a Panthers fan.
We could sit here and give you a formal rundown of what the AFL and NRL seasons have looked like this year, but let's be honest, you've been watching, you already know. We'll leave that commentary to the footy experts.
Instead, what we are experts in… is finding the very best spots to watch the footy finals live with your mates (and strangers). We've sampled just about every pub across our great nation and we're happy to report a solid top five. No matter where you reside, or what code you follow, you've got somewhere to feel at home.
Here's where to watch the footy finals in your hometown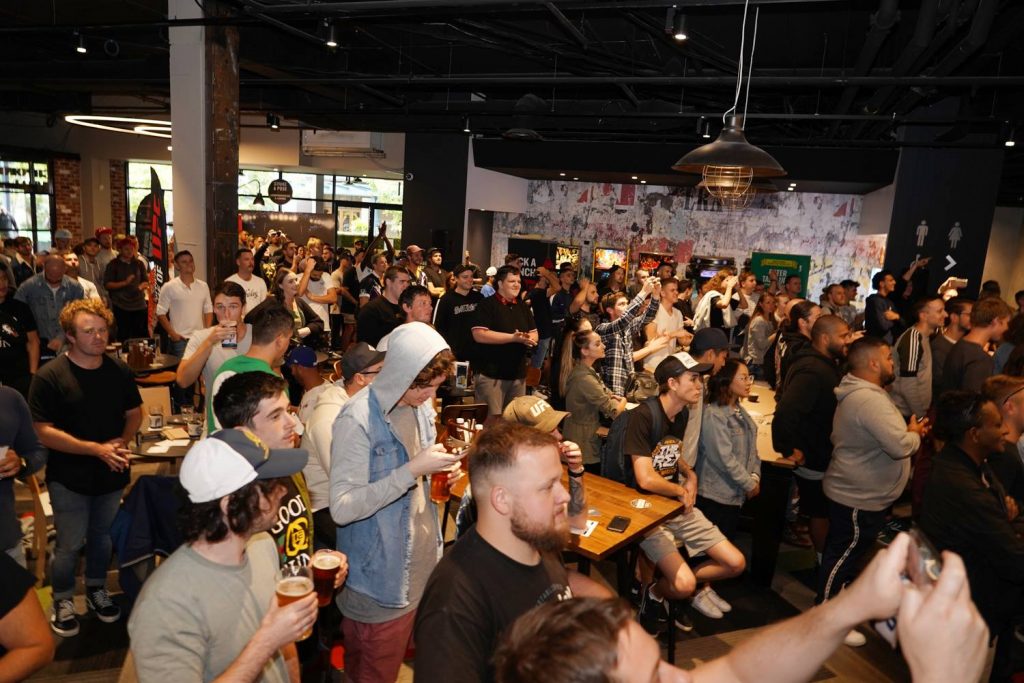 The Sportsbar at Highpoint, Highpoint VIC
We could sit here for hours telling you all about the reasons we love this pub, but there's probably only one that you really need to hear. The Best Metropolitan Sports Bar in Victoria as voted at the 2021 Australian Hotels Association State Awards, The Sports Bar at Highpoint really should be your destination this footy finals season.

Huge TV screens, tons of seating, pool tables, dart boards, and a decked-out menu perfectly matched to enjoy while watching the footy finals from the edge of your seat. There's a whole range of ice-cold beer on tap and plenty of room for you and your mates to lounge about. We couldn't call ourselves experts if we didn't include The Sports Bar at Highpoint as one of the best places to yell at the umpires cheer on your team.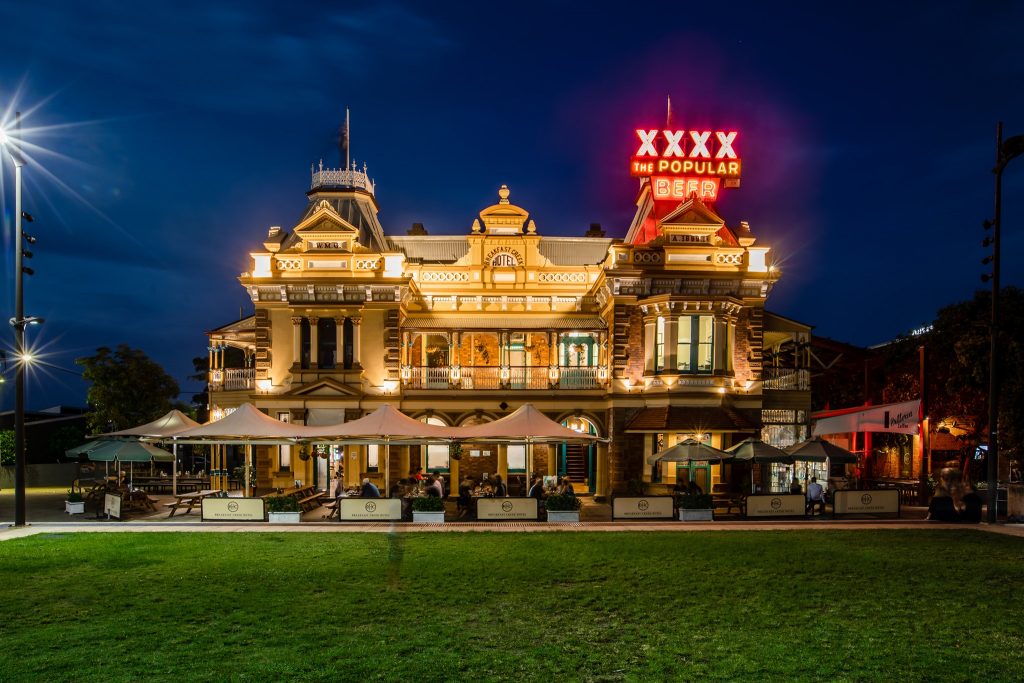 Breakfast Creek Hotel, Albion QLD
We'll try to hide the clear Broncos bias at this one, but if you're in the area, the Breakfast Creek Hotel should be where you're headed. One of the most iconic hotels in Australia, it might have something to do with the outdoor beer garden being constantly cast in a stream of sunlight. You, your mates, some freshly poured brews, enjoying the warm weather while the footy finals are on the big screen, name a better way to spend your weekend.

Although Broncos fans will be watching the finals through their fingers this weekend to see if they can make the eight, we can still vouch that no matter who you're behind, you'll be welcomed with open arms (except maybe  Raiders fans for now).

A huge selection of beers on tap and a delicious menu featuring the best pub grub on offer, you're in good hands here.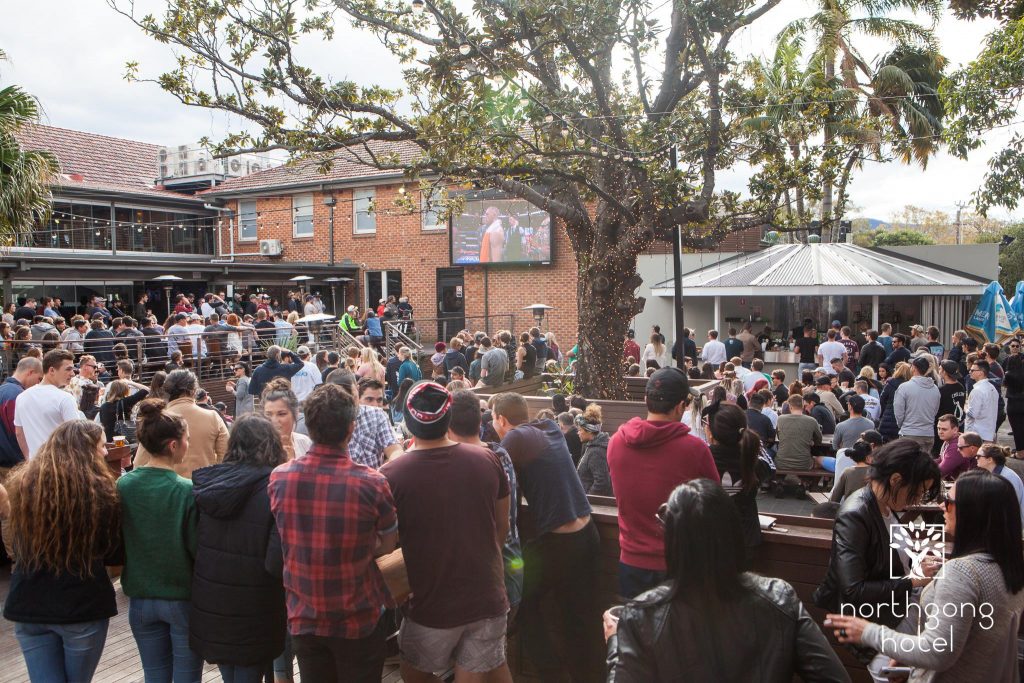 North Wollongong Hotel, North Wollongong NSW
If Queensland has Breakfast Creek, Sydney has the Gong. North Wollongong Hotel might be the best place on Sydney's coast to catch the footy finals. You'll be surrounded by like minded folks, basking in the sunshine of the beer garden, looking up at the screen riding every bump, goal, try and tackle.

Plenty of room to bring the mates, the mates of mates, your mum, dad and even nanna. Enjoy a refreshing cold beer and soak in the atmosphere, take it from us, it's up there as one of the best.

This place is usually pumping, so get there early. Once the final whistle is blown make sure you stick around, there's always something happening.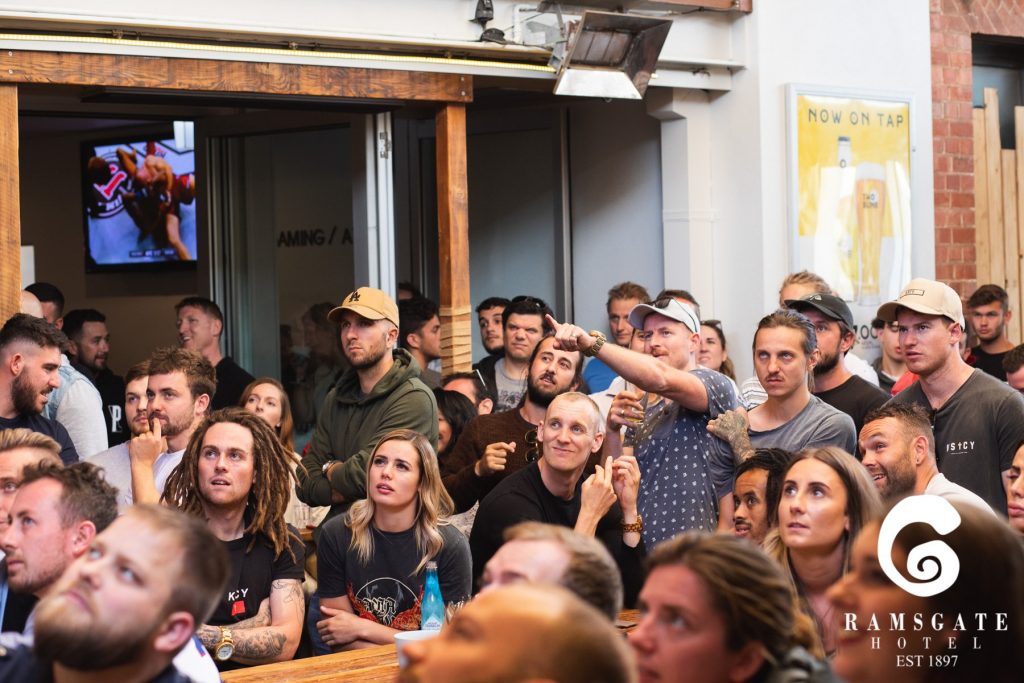 Ramsgate Hotel, Henley Beach SA
Two words; retractable roof. That's it, that's all the reasons we need to recommend The Ramsgate Hotel to you.. but we'll continue. 

One of the best places in all of Adelaide to stop in for a drink, The Rammy boasts a beer garden that's best enjoyed on a sunny day. Like we mentioned, the roof can retract, meaning if the sun's out, so are you. But on those days when it's a little more chilly, you can still enjoy the best of being in the garden.

A huge LED screen plus sectioned booths complete with personal controls (for those who like a bit more privacy), this pub has something for everyone. A crowd favourite for big events, you can find the diehards packed in, watching all the footy finals action live.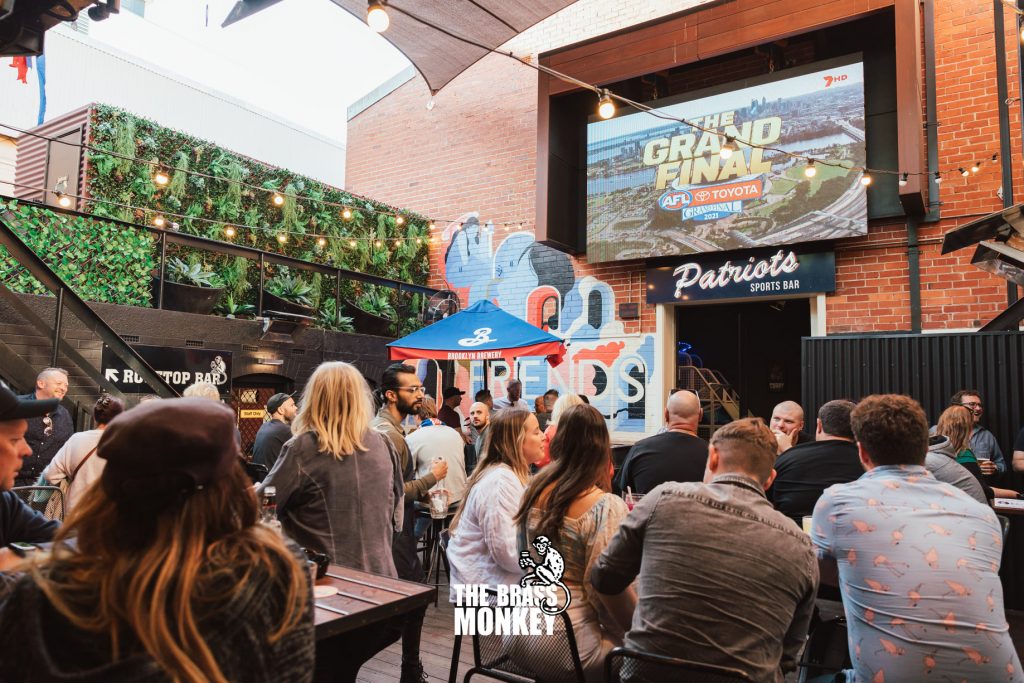 Brass Monkey Hotel, Northbridge WA
Finals footy is big enough, but with Fremantle locking in a spot in the top four, expect a huge response. The Brass Monkey is the place to be, with the Patriots Bar in full swing, choose from a huge number of regular and big screens to watch, or get your mates into one of the private screening booths (for those who can't bear the emotion of the game in a public setting).

Or, and our recommended option, head out into the beer garden to cheer along with the rest of the regulars over a few fresh beers and delicious footy-watching-friendly food. We don't think it could get any better than that.
Want to find somewhere closer to home? Find your footy finals local.
Find your local here.