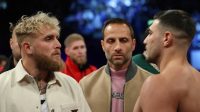 If you've been on the internet, any time over the last five years we don't think we need to introduce you to these two names. Or maybe we do, it depends on the year you were born (we're not calling you old, promise). Meet Jake Paul and Tommy Fury.
There's tension, and then there's all out war, and both Jake Paul and Tommy Fury have landed themselves in one of the largest feud's in the internet's history. It's been going on for so long now that no-one really remembers how it started, but alas, we've taken a deep dive. Take this information with you to the pub, trust us, you're going to need to roll it out.
Before we get into the gritty details, it's important to let you know that Jake Paul vs Tommy Fury will be on the big screen at your local, Monday 27 February. We've compiled all the necessary information so you're armed and ready to make a call on who you're supporting.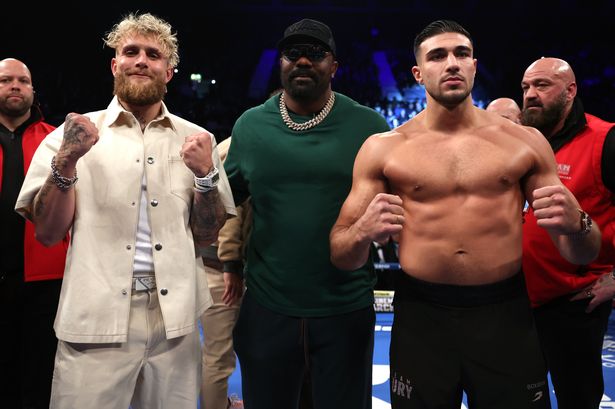 WHO IS JAKE PAUL?
Internet celebrity. Two words that immediately come to mind when you're thinking of this man.
Jake Paul is one of the most well known internet personalities in the world. As divisive as they come, Paul has made a career of controversies, growing an online following of more than 22 million people.
Heading into the realm of boxing, Paul is currently unbeaten, but don't let that term fool you. His six professional bouts have been against cross code athletes, with most against UFC athletes trying their hand in the gloves. Taking down names like Ben Askren, Tyron Woodley, twice, and Anderson Silva. Ask anyone in the pub, is it a professional fight if it's not a professional boxer you're fighting? We'll let you be the judge of that.
He'll face his strongest opponent in Tommy Fury, who'll be the first actual professional boxer he's faced since turning professional.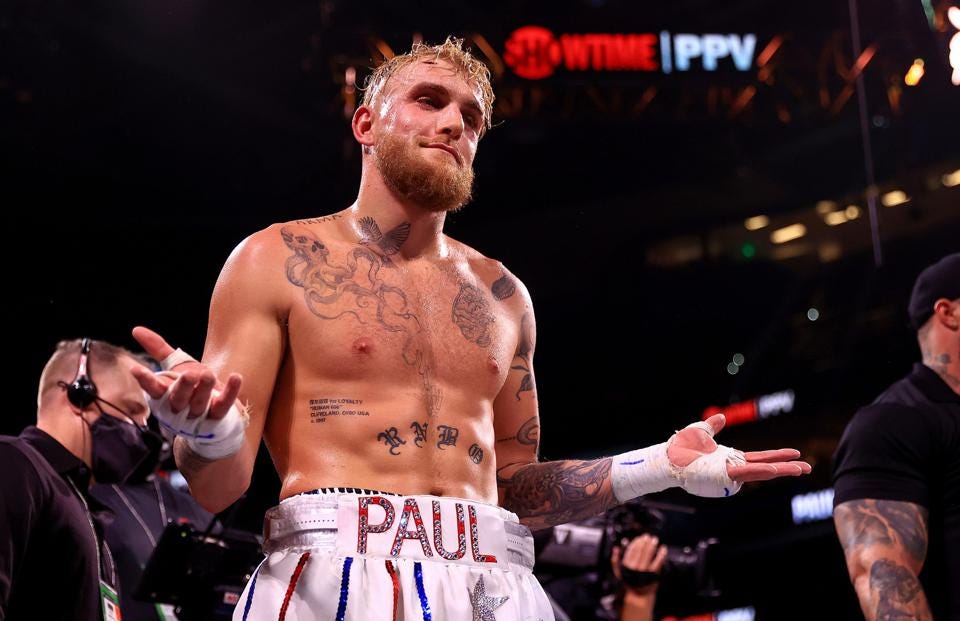 WHO IS TOMMY FURY?
If that last name looks familiar, we can understand why. The younger brother of WBC heavyweight champion Tyson Fury is here to prove himself outside of the shadow of his brother. Who remembers where they watched the Tyson Fury vs Deontay Wilder rematch in 2020? The pub went wild, someone shouted a round, one of the greatest fights of all time. But we digress…
Tommy himself has amassed an online following of 4.4 million people, this is primarily due to his stint on UK reality show, Love Island, which saw him gain mainstream fame.
Sitting at 8-0, Fury has slowly been making a name for himself in the boxing world. Taking down the likes of Scott Williams, Anthony Taylor and Daniel Boxianski. However he's drawn criticism for purposefully selecting opponents with limited experience in the ring, and with large loss records.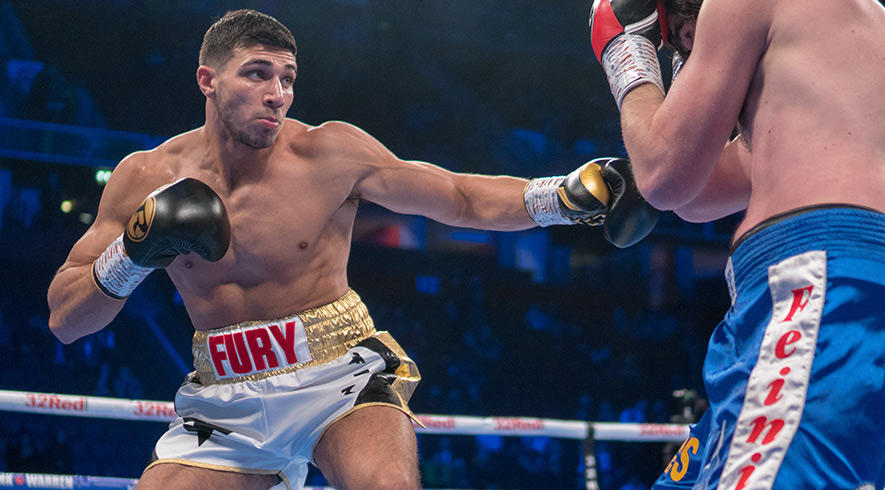 THE BEEF
The origin of the rivalry between these two depends on who you ask, the most popular theory is that the feud was started as a result of Tommy's older brother, Tyson.
After Tommy picked up a win against Scott Williams in London, Tyson shared a meme in support and then a post celebrating the younger Fury. Posting a screen grab of 'viewing figures' that suggested Tommy's fight had been watched by 1.9 million viewers, while all other fights on the same night barely seemed to break 100,000 views.
The screenshot was later found to be a fake, enter Jake Paul, seizing the opportunity to mock Tyson for sharing false information.
Taking the bait, Tyson dared Paul to fight his younger brother, and the two stars have been toying with each other since.
In May, Paul claimed Fury's partner had sent him a direct message on Instagram. The messages were revealed to be fake, but in retaliation, the Fury brothers posted a video in Miami where they directed multiple threats at Paul.
In August, Paul fought Tyron Woodley and on the same card, Fury fought Taylor, a man who had been in Paul's training camps. They clashed backstage in a melee that featured close to 40 people. Both fighters claimed they had the upper hand on the, but security was able to separate the two before any contact was made.
Since then, the online barbs have continued, no topic is off limits as the two both try to outwit the other.
SO WHAT'S NEXT?
The long awaited meeting of the two is finally happening, after two previously scheduled fights have fallen through, Paul and Fury will have the chance to silence the other.
In an eight round bout, taking place in Saudi Arabia, one fighter will walk away with the first loss of their professional career. You'll be able to find us with a crisp drink in hand, at our local pub, where will you watch?
Where can I watch Jake Paul vs Tommy Fury near me? Find your local right here.
Find out what other UFC fights are coming up here.