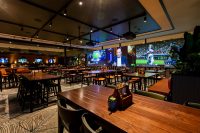 If we thought UFC 284 was a spectacle, we're in for something else for UFC 285. We all held our breath as our Aussie, Alex Volkanovski, fell agonisingly short in his bid to become a double champ (*whispers* you're still a champ in our eyes Volk… you're still a champ). But, we're shaking it off. Because there is a massive card coming our way.
There is no better way to watch the UFC than at your local pub. Riding every punch, kick and take down, a statistical fact proven by us. A drink in hand, the undercard warming up the octagon on the big screen while your mate tells you about that time he would've become a professional fighter if not for a dodgy knee, there's something about it.
You should trust us. We've taken a look across the country and can confirm these are the top pubs to watch UFC 285 in every state. Research included a fresh beer in various sports bars (we're really busy, if you couldn't tell).
Into the countdown, get the group chat ready.
1. The Sandy, VIC
Fancy going south? The Sandy should be your destination. One of the best places to watch sport in the great state of Victoria, with a prime position overlooking Port Phillip Bay.
The Front Bar is home to a huge selection of ice cold beer on tap, perfect for shouting a round for the boys (or convincing someone else to). The big screens light up the room, and if you're lucky, the sunset will provide the perfect backdrop to an afternoon at your local.
If all of the above doesn't do it for you, the pool tables are there to settle a score with a mate or arch nemesis.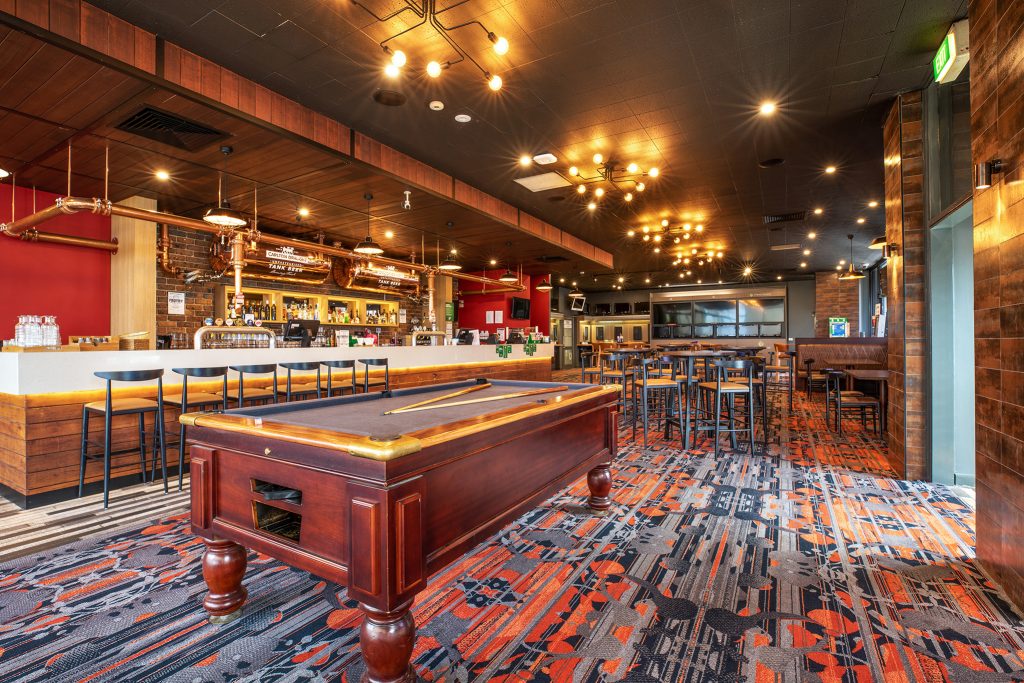 2. Teddy's, NSW
One of the best blokes we know, welcome to Teddy's.
The latest sports bar in the 'Gong, Teddy's went off at UFC 284 and we're expecting the next card to be no different.
Everything an Aussie sports bar should be, sitting alongside North Gong Hotel, gigantic screens fill out every wall you look at. Plus the kitchen can whip up a perfect menu to eat while your eyes are locked on the action.

Arcade games ready for a bit of healthy competition on the side, a big range of ice cold beer on tap, what more could you ask for?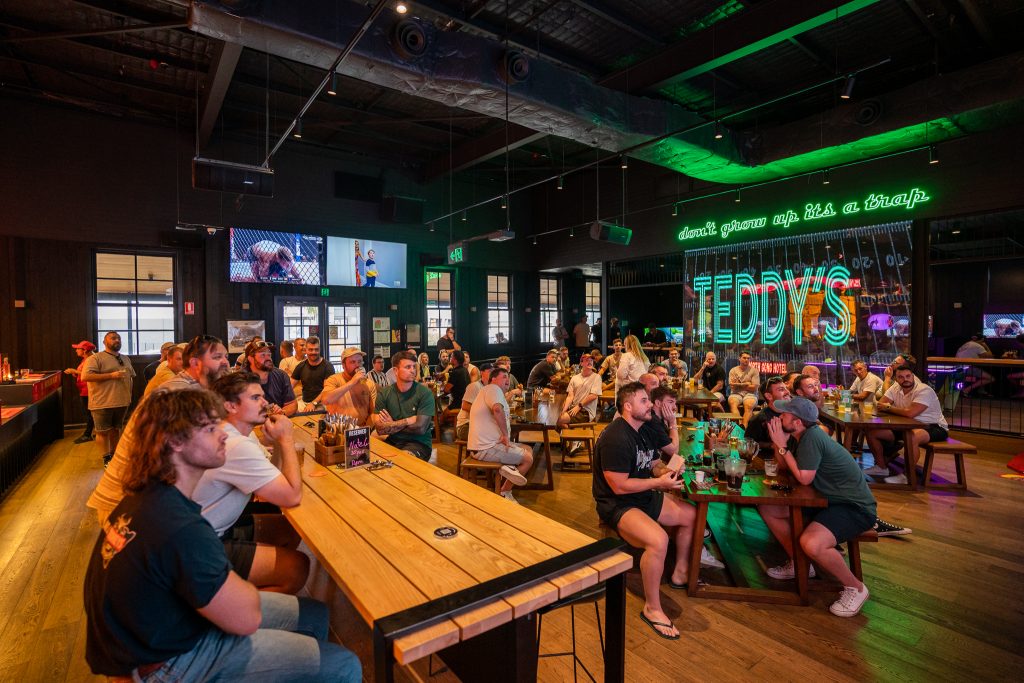 3. The Saint George Hotel, WA
If you find yourself in Innaloo, head to The Saint, the locals will point you in the right direction.
Host to one of West Australia's premier sports bars and beer gardens, you've got everything you need for UFC 285 right here. Seriously, if the sun is shining, you won't find a better spot to soak in the rays. Bring your mates and set yourself up early, this one is going to go off.
Huge TV screens ready to catch all the action (and a close up of Jon Jones iconic walk out), lounges and everything else you need to make you as comfortable as possible. Step foot inside, and you'll understand why the locals keep coming back.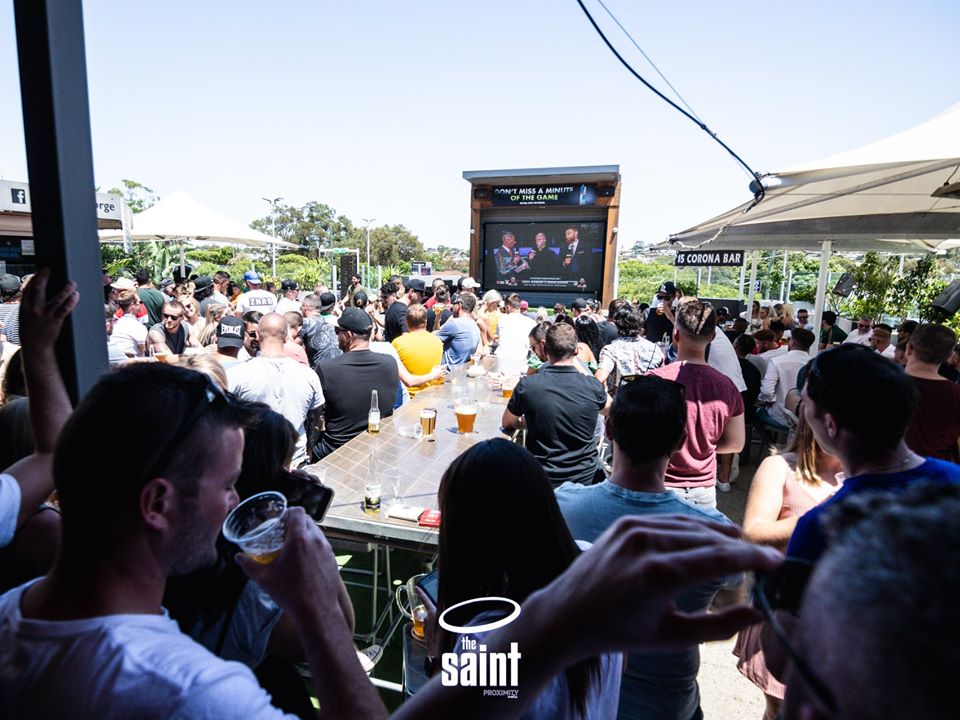 4. Seacliff Beach Hotel, SA
On the coast of Seacliff, the perfect location to watch UFC 285 exists. Seacliff Beach Hotel is an iconic location, best known for the Bucket And Spade Bar. It's unusual look and feel isn't what you'd expect from a regular sports bar, but that just makes us love it more.
Large TV screens, and a selection of imported and craft beers means you'll have something for everyone (even the mate who tries to tell you he's cultured because he only drinks craft).
The best of Jon Jones back in the octagon, a fresh beer in hand while looking out across the coastline. Name a better way to spend a Sunday.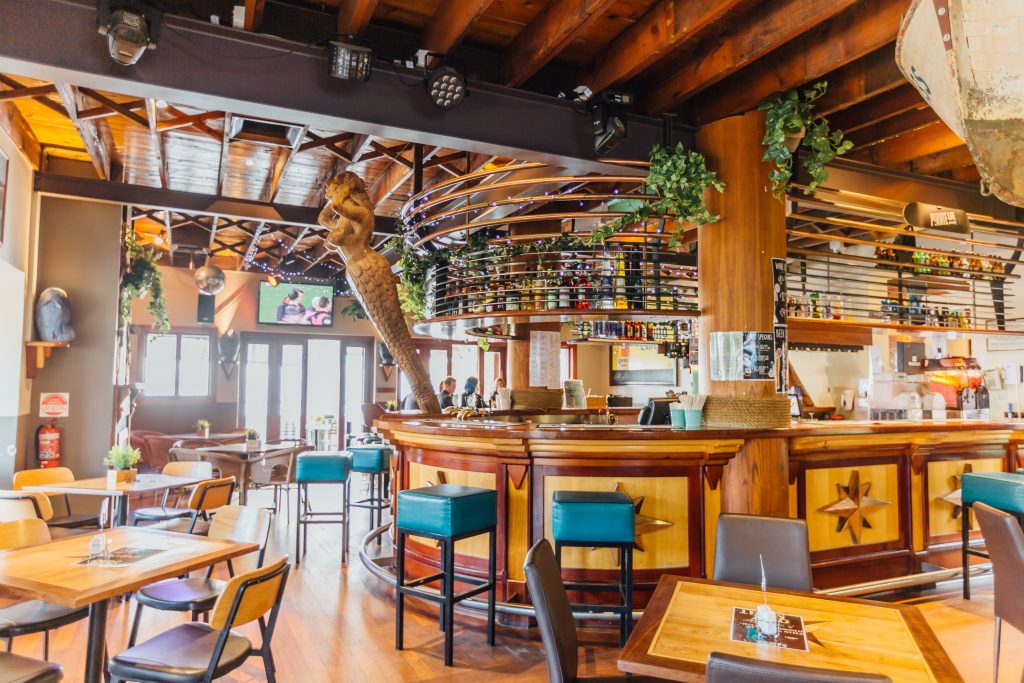 5. Parkwood Tavern, QLD
Last, but certainly not least, welcome to Parkwood Tavern. After a massive renovation that has seen the pub move into the ultimate destination for you and your mates, it'd be rude not to stop in and see it for yourself.
Gigantic screens, 16 of them to be exact. Large enough so you'll be able to see the fight in every direction you look, a massive bar that'll serve you the best fresh brews on tap. Sporting fans should know about this one, a good option to impress your mates when you're tasked with finding the place to watch.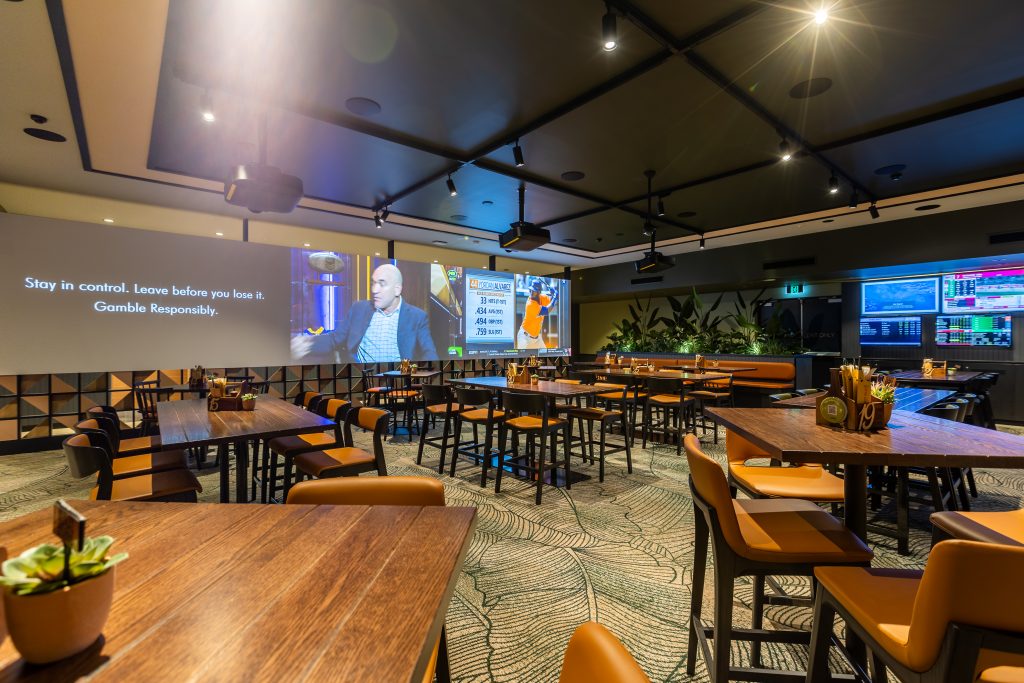 There you have it, five solid suggestions around the great nation to check out this Sunday. If there's one thing for sure, Jon Jones and Ciryl Gane will put on a show. Grab your mates, shout a round and settle in, the UFC is always better when it's at the pub.
Where can I watch UFC 285 near me? Find your nearest pub right here.
Find the full UFC schedule here.