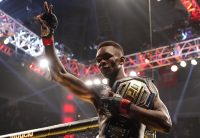 We've taken you through who Israel Adesanya is before, spoiler, we might be his biggest fans. This Sunday, Adesanya is back in the ring at UFC 287, to take on Alex Pereira. The very man who took the middleweight belt from him. 
Before then, we wanted to take a trip down memory lane. We remember sharing a beer with our mates, at the local pub, for each of these moments. No one wanted to leave after the infamous fight against Kelvin Gastelum, or either time he took on our Aussie, Rob Whittaker. The group chat is primed and ready, you'll find us front and centre at the pub this Sunday.
Let's get into it.
5. UFC 234: Israel Adesanya vs Anderson Silva
Originally scheduled to be a middleweight championship between Aussie champion at the time, Robert Whittaker (and we'll tell you the Aussies were ready for this one). Instead, a last minute withdrawal from Whittaker after being hospitalised the night before meant Adesanya and Anderson Silva got the call up.
The rising star in Adesanya, and the legend in Silva, it was a mouthwatering matchup for most. Was this going to be one of the last times we'd see Silva, and would Adesanya take over the throne? In front of a Melbourne crowd, the two striking specialists put on a show. Adesanya walked away as the champion, with the two sharing a special embrace post fight.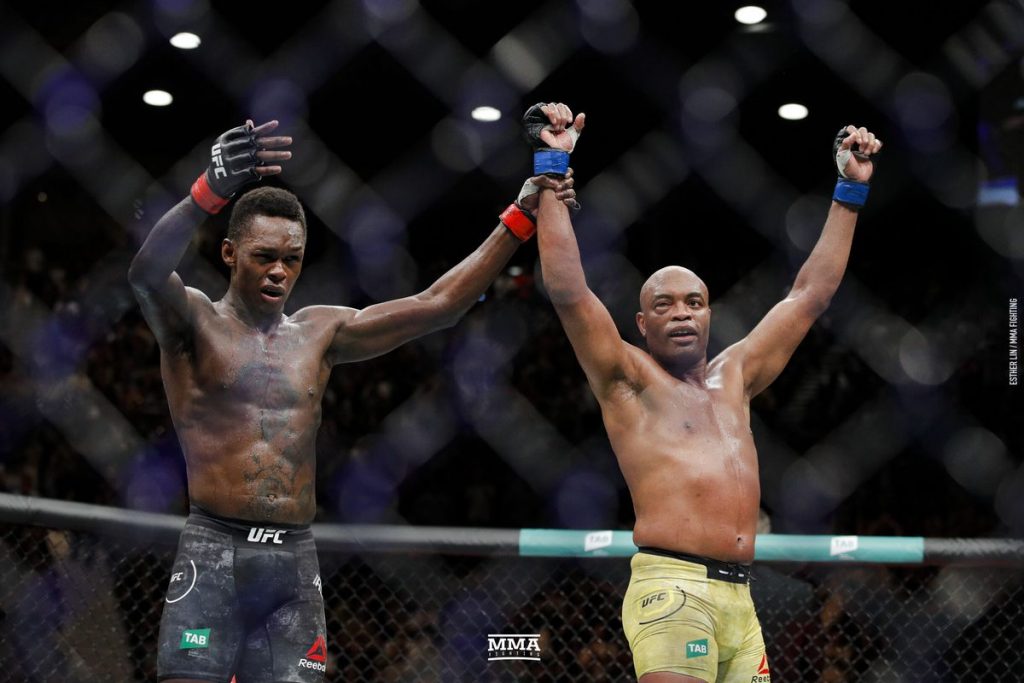 4. UFC 271: Israel Adesanya vs Robert Whittaker 2
Maybe it's our Australian bias, but I don't think this fight would make many lists. But in our eyes, this one was a nail-biter, and another argument towards the Aussie and Kiwi debate. Whittaker wanted vengeance for Adesanya taking the belt from him, and Adesanya needed to back up his performance from the first bout. It made for an incredible match between the two, with the likelihood of a trilogy fight somewhere in the future.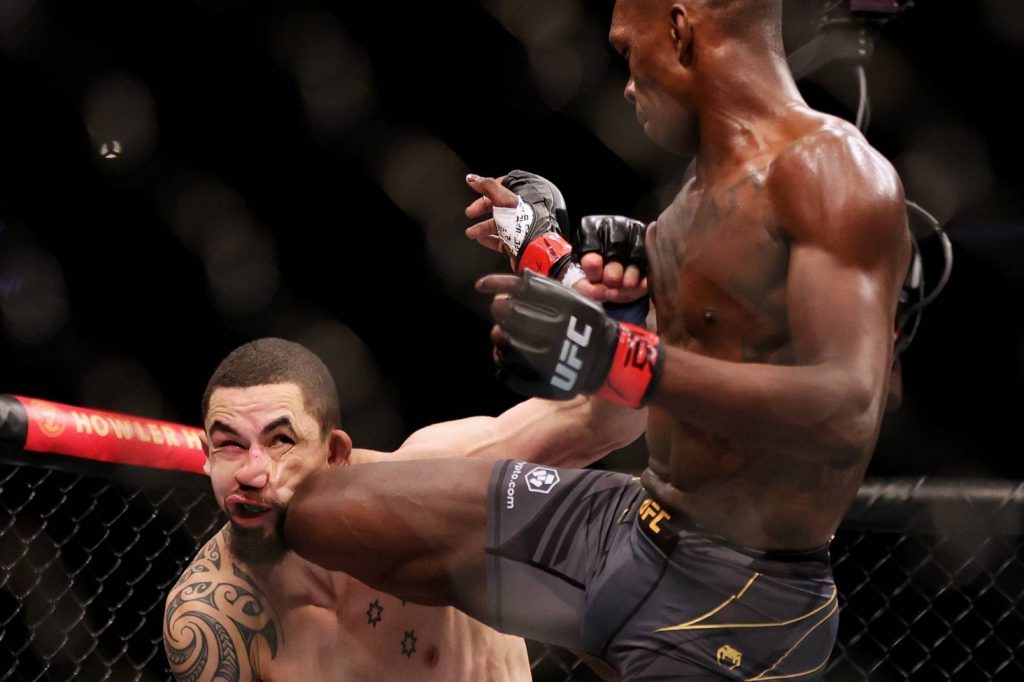 3. UFC 253: Israel Adesanya vs Paulo Costa
Israel Adesanya had a point to prove after his more recent encounter with Yoel Romero, where although he took the win, many were left disappointed with a lacklustre encounter. This meant that he had a point to prove, and Adesanya came out and did just that, reminding fans who exactly he is.
For the nine minutes the fight lasted, Adesanya was in control, the fight was a masterclass and reiterated Adesanya's dominance.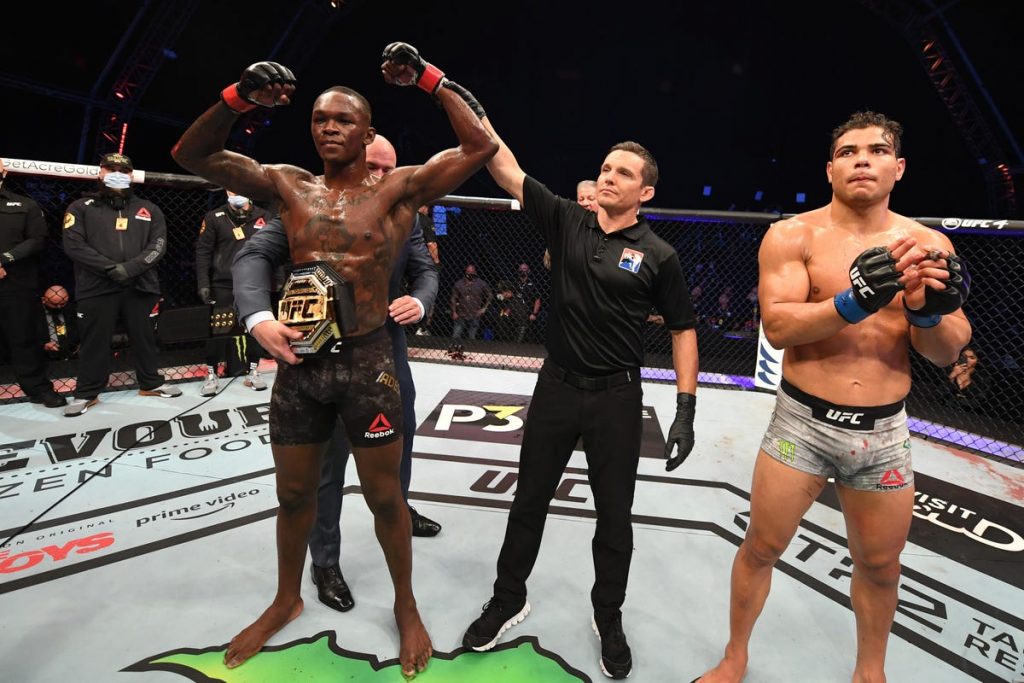 2. UFC 243: Israel Adesanya vs Robert Whittaker 1
The first meeting of the Kiwi and the Aussie had to make our list. The setting was perfect, the Aussie champion fighting in Melbourne against the fighter from over the ditch in front of a crowd of nearly 60,000.
Whittaker had no worries about running in with a barrage of punches, but Adesanya had learnt from previous mistakes, dropping Whittaker with a left hook, and he was a champion.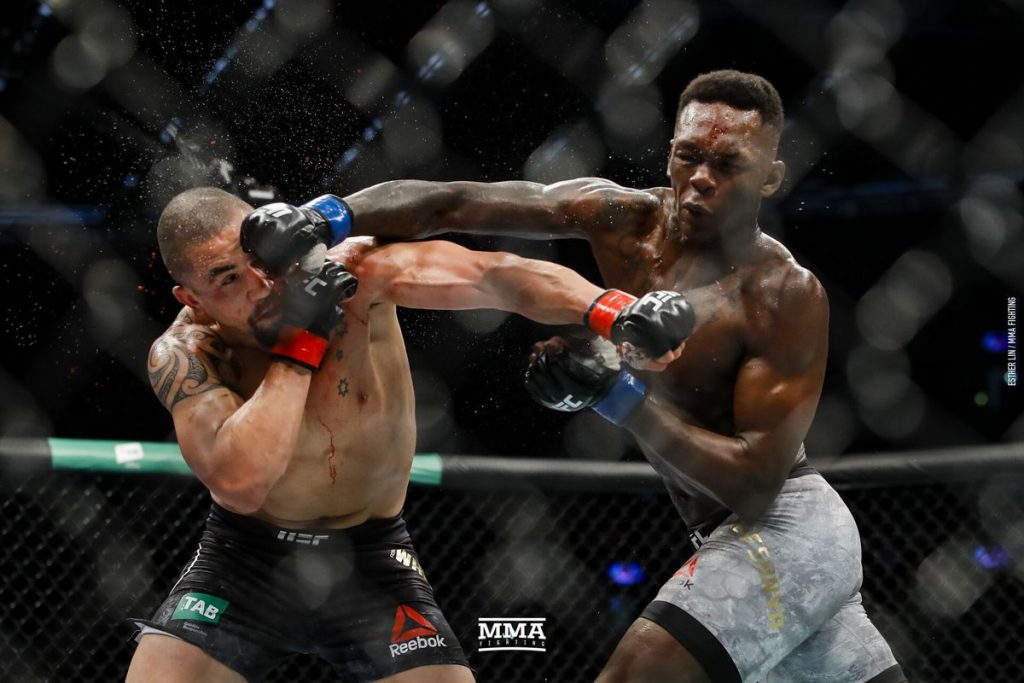 1. UFC 236: Israel Adesanya vs Kelvin Gastelum
This one stands the test of time for us, Adesanya took on Kelvin Gastelum for an interim title fight. Some fans predicted from the outset that Kelvin's wrestling could give Adesanya something he hadn't dealt with before. But in reality, it was the lunging strikes that caused the most issues.
The pair fought tooth and nail for over five rounds with Adesanya the one with his hand up at the very end. Earning the Fight of the Year title by many outlets, the two fighters will go down in history for this one.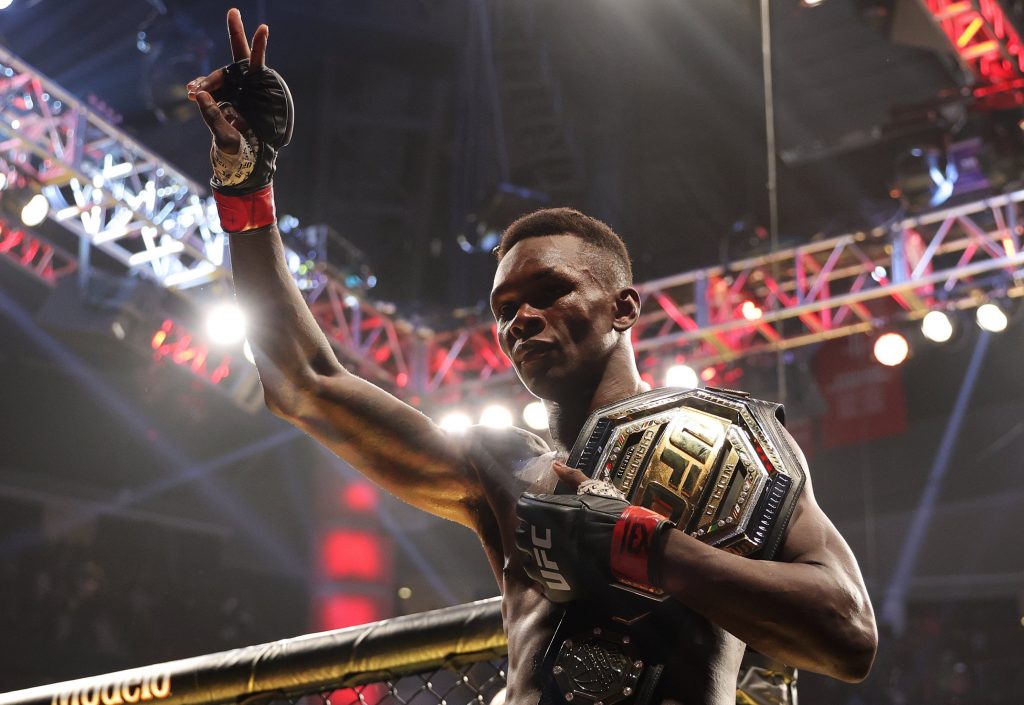 What's next for Adesanya?
We can guarantee you won't agree with the order of some of these, but what we know you'll be on board with, the star that is Israel Adesanya.
We can't wait to watch him in action Sunday 9 April, at UFC 287.
Where can I watch UFC 287 near me? Find your Ultimate UFC Pub location right here.
Find out what other UFC fights are coming up next here.