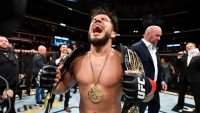 If you're a UFC fan, Henry Cejudo is a name you should know. We're sure you've heard it, floating through sports bars over the years. Or that could've just been us, whispering under our breath that UFC just isn't the same without him.
We were convinced he was done, towel was in, retirement had been called. But alas, to our delight, 'The Messenger' is back in business for UFC 288. What better a reason to to take a deep dive? One thing is for sure, if Henry Cejudo ever finds himself in an Aussie pub, he'll never have to buy a beer again.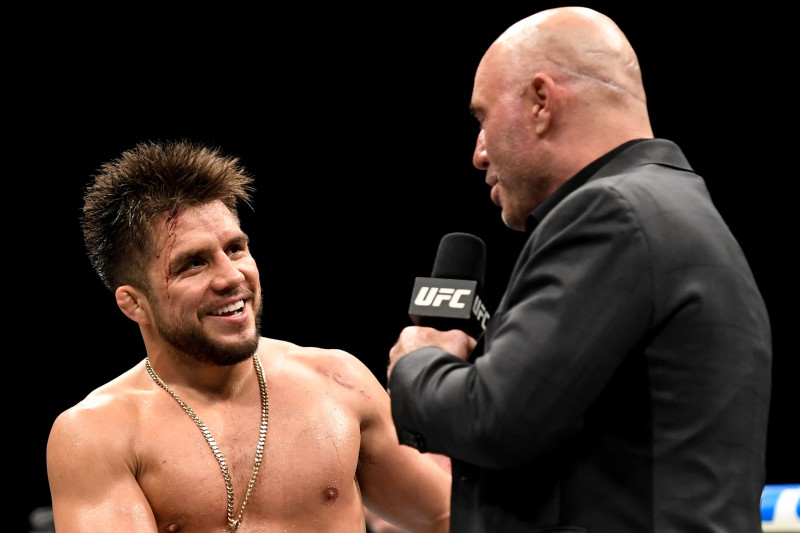 WHO IS HENRY CEJUDO?
Hailing from the states, Henry Cejudo initially gained prominence in the world of freestyle wrestling.
That initial gain quickly turned into a steep climb. He he went on to become the youngest American to win a freestyle wrestling gold medal at the 2008 Summer Olympics in Beijing, China. He went on to be a four-time national champion and an icon of the sport.
After the final defeat, Cejudo removed his shoes. He then tossed them into the crowd to signify he was walking away from the sport. A very dramatic finish to a stellar career. But, it was time for something else.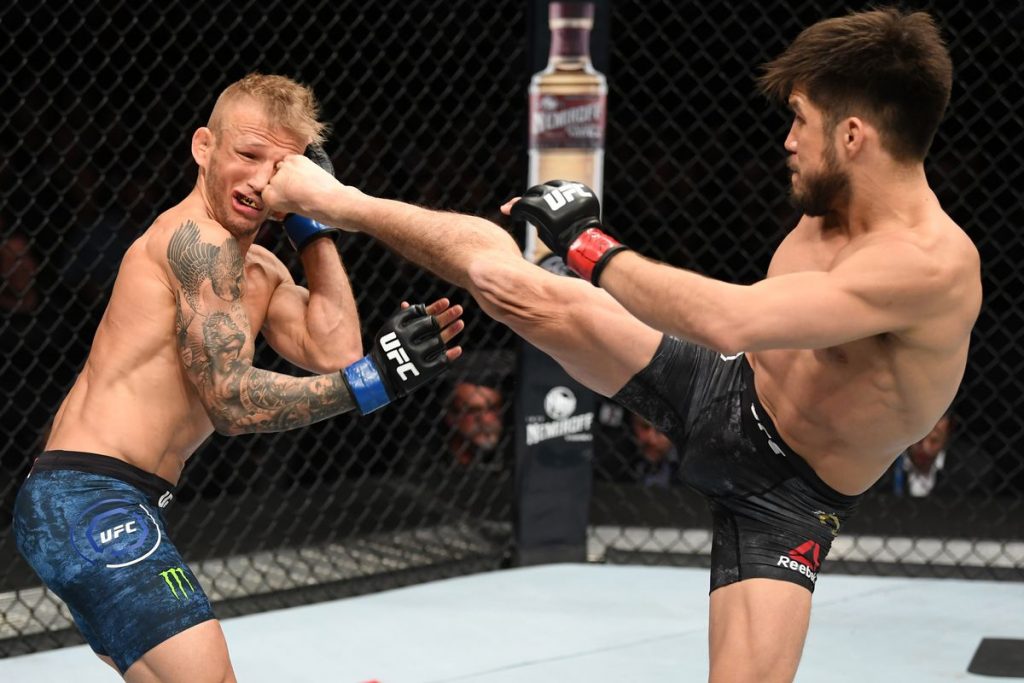 TIME FOR A CHANGE
Now came the time for a change. Moving his way over to MMA, Cejudo started off with just six professional bouts to his name.
The last two bouts in the Legacy Fighting Championship were enough to bring attention to the newcomer. Not only the UFC, but the World Wrestling Entertainment organisation as well. In years to come, Cejudo revealed that plans with the WWE were in the works and were close to being finalised, before the UFC came knocking.
Choosing to sign with the UFC, Cejudo would join other Olympic medalists like Ronda Rousey, Sara McMann, Yoel Romero and Matt Lindland to step in the octagon.
On December 13th 2014, Cejudo faced Dustin Kimura in a bantamweight bout. He went on to win by unanimous decision. From there, Cejudo built the career we know today. Recording big wins against the likes of Jussier Formiga, TJ Dillashaw and Marlon Morais. Part of the older UFC athlete contingent, die-hard UFC fans because used to watching 'The Messenger' in action at their local pub, at least we did on more than one occasion.
In 2018, Cejudo became the fourth fighter in UFC history to simultaneously hold championships in two weights. Already taking the bantamweight title from Moraes in June of that year. Cejudo went up against Demetrious Johnson in a rematch. Johnson got the better of him the first time, but this time, Cejudo outclassed him.
From there, Cejudo remained undefeated, all the way through to his retirement. Never losing the belt, he remained the champion until 2020. Then, he announced he wouldn't be returning to the octagon (we might have shed a tear, who's asking?).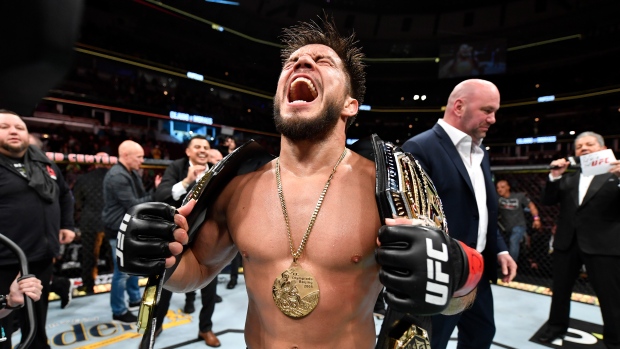 GUESS WHO'S BACK?
It will have been three years and three days since Cejudo was last in an octagon, but guess who's back? We can hear the fresh beer being poured and the hot chips to share being prepared in sports bars around the world.
In a surprise call, that no one saw coming, Cejudo announced on Twitter his move to re-enter the USADA drug testing pool. With an intention to take on our Aussie, Alex Volkanovski.
For such a dominant athlete to announce a comeback, fighters should be scared.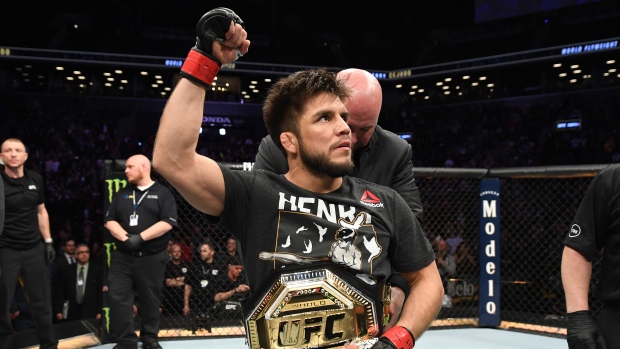 WHAT'S HAPPENING IN UFC 288?
Announced earlier this month, Cejudo will take on Aljamain Sterling, the current bantamweight title holder. Should Cejudo take the belt, he'll join a very exclusive club of fighters who have come back to a title win.
Taking place Sunday 8 May in New Jersey, Cejudo and Sterling will take centre stage while Jessican Andrade and Yan Xiaonan will support with a women's strawweight bout.
We're going to be crammed into our local, watching the king of the bantamweight back in action.
Where can I watch UFC 288 near me? Find your Official Home of UFC location right here.
Find out what other UFC fights are coming up here.