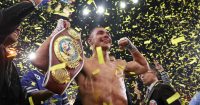 The name Tszyu is a famous one in the world of boxing, we've watched Kostya dominate the ring for years, and now, the next generation is on the world stage.
Tim Tszyu is the moment (just ask us). He's the main man in the middle of the ring, and our latest world champion in boxing. We've watched him grow outside of the ring, learning from his father and working his way up the ranks. Now we get to raise a glass with our mates in sports bars across the country, celebrating another Tszyu on the world stage. What's better than that?
The next battle has been set, this time, he's heading to the Gold Coast. Defending his WBO Interim World Super Welter belt against Carlos Ocampo. It's a tough ask, Tszyu sits at 22 wins with zero losses against his name, while Ocampo comes with an impressive 35 wins and two losses on his record (both of those occurred while trying to claim the title, is it a bad omen?).
We're backing our Aussie (act surprised) as he aims to hang onto his title. But his upcoming bout got us thinking, what are our top five favourite Tszyu fights of all time?
5. Tim Tszyu vs Zorran Cassady – 17 December 2016
Welcome the very first professional fight of Tszyu's career, one that most wouldn't include as the highest quality fight, or most impressive on paper (an undercard of an undercard some would say). But this battle was the first, and will always stick in our mind as the start of something great.
At 22 years old, in front of a miniscule crowd to what he's used to now at the Noble Room of the Sydney Cricket Ground, Tszyu defeated Zoran Cassady by a 6 round unanimous decision. Landing heavy punches, it would have been a strong knockout were it not for the heavy chin of Cassady, who managed to escape his fate by the final bell.
Just one fight was all it took for nay-sayers to admit, the young Tszyu had something about him.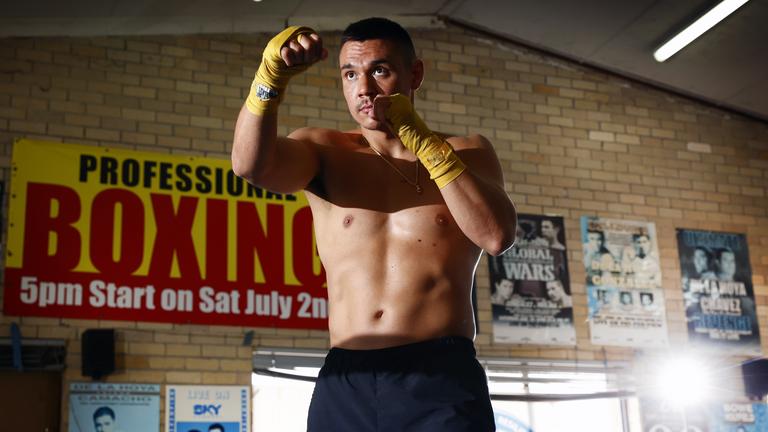 4. Tim Tszyu vs Terrell Gausha – 26 March 2022
It was his first time fighting away from his home country, but that didn't stop us cramming in around tables at local sports bars, cheering on our guy.
Tszyu was knocked down in the first round, but to our delight, rallied to knock Gausha down a few rounds later, and then dominate the later rounds to earn the decision of all three judges. Tszyu had him, dominating him throughout the majority of the rounds, which had us in a huff given Robert Hecko awarded Tszyu the fight by only one round (cue the rolling eyes of all Australians).
A win is a win, we'll take it.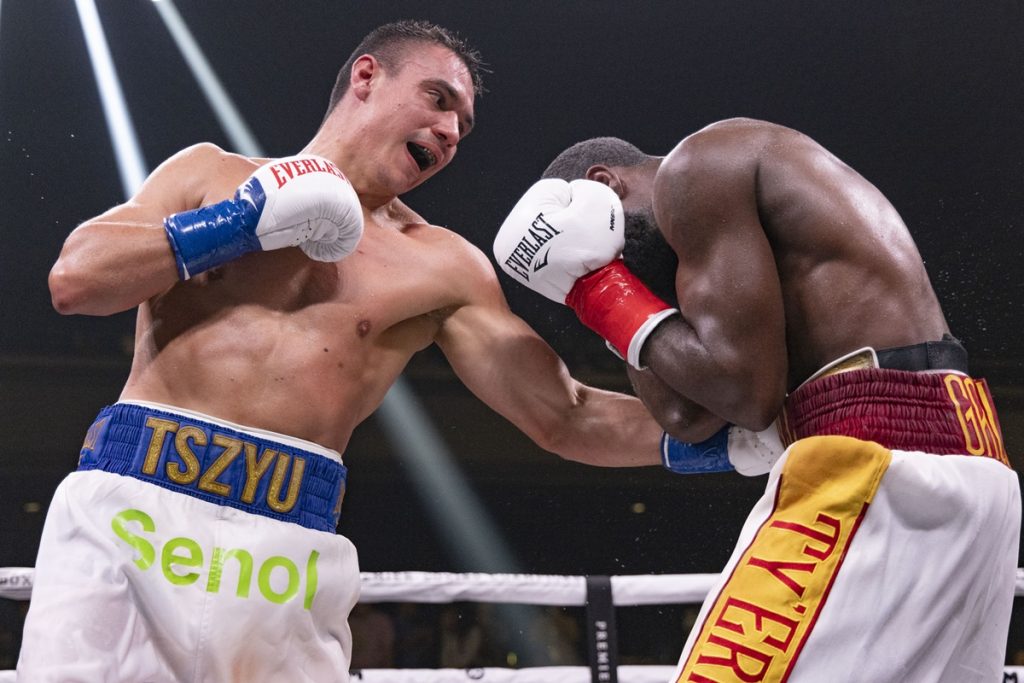 3. Tim Tszyu vs Takeshi Inoue – 17 November 2021
And the unbeaten record remains. This fight between Tszyu and Takeshi Inoue was a classic. Taking the full 12 rounds, to Inoue's credit, he proved he could handle any shot from Tszyu and stick it out until the end.
Tszyu paid respect to his opponent, calling him a warrior. "I heard his squeal, his face was battered and just look at his body, he's so tough."
This was the fight that kept Tszyu's world championship hopes on track, but even with the staggeringly one-sided scores, Tszyu wasn't able to extend his streak of six-straight wins via TKO. A few of the doubters started to creep in, providing that even with a win on your side, there isn't a tougher crowd than those from your hometown.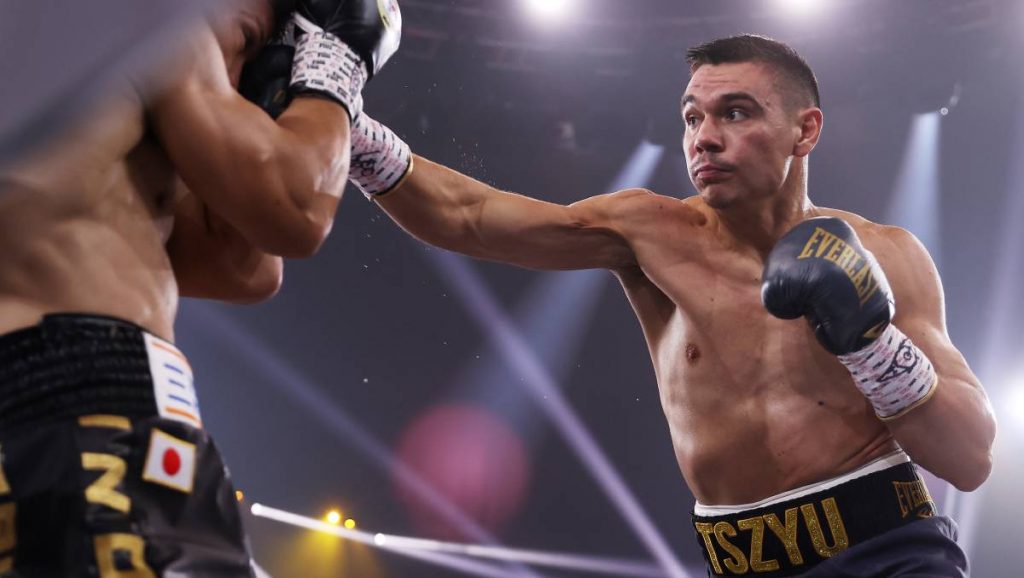 2. Tim Tszyu vs Jeff Horn – 26 August 2020
The battle on Australian soil. Everyone remembers watching this fight, we were peak covid (we're saluting our Melbourne friends), and Tim Tszyu and Jeff Horn were set to destroy each other in the ring.
Taking the win in Townsville, Tszyu defeated Horn by technical knockout in their super welterweight contest. The final decision arrived, after Horn failed to come back out for the ninth round, having been beaten convincingly by his younger opponent.
Slating this bout at his first genuine test of his 16-fight professional career to date, it put Tszyu on the radar of Aussie boxing fans, desperate to see the Tszyu name continue it's legacy.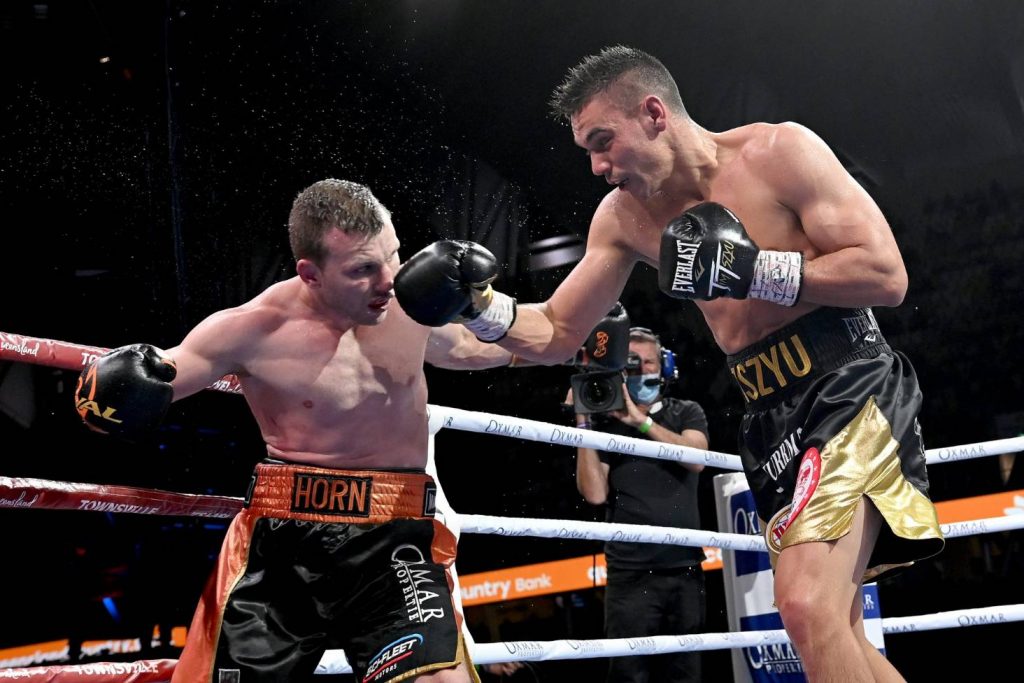 1. Tim Tszyu vs Tony Harrison – 7 July 2021
Here we have it, the number one position. How can you give it to anything other than the moment Tim Tszyu claimed his first WBO super-welterweight world title? You know, we know it, there's zero surprises here.
The 22nd win of his professional career, Tszyu faced up against American, Tony Harrison. Dropping him in the ninth round with blows to his head and body, it was a performance that emulated his hall-of-fame father, with the win coming 28 years after Kostya knocked out Jake Rodriguez for the IBF super-lightweight strap.
Tim Tszyu now joins an elite group, with his name in lights on the world stage for the first time of his career. A win like no other, for a fighter like no other.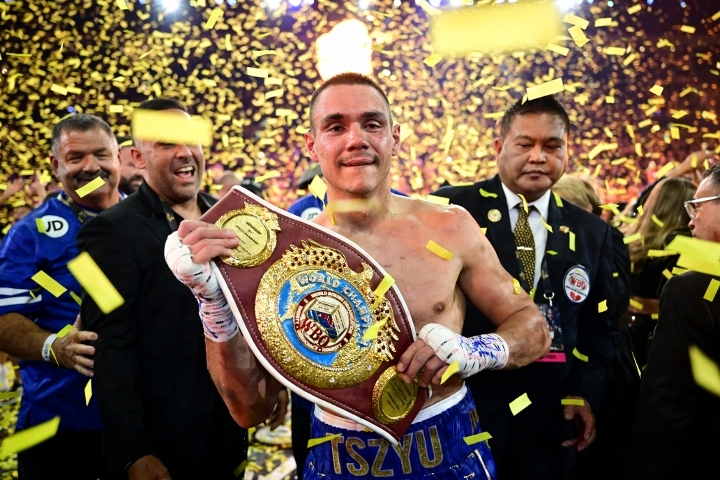 What's next for Tim Tszyu?
With his win against Tony Harrison, Tszyu locked in a unified mega-fight that was meant to take place this year against undisputed divisional champion, Jermell Charlo. However, due to Charlo sustaining a hand injury, our Aussie was forced to pivot, and now face Mexican, Carlos Ocampo in his scheduled bout this June.
Our eyes will be firmly set on screens in locals around Australia come Sunday 18 June.
Where can I watch Tim Tszyu vs Carlos vs Ocampo near me? Find your local pub right here.